A Sea Carpet full of Fish for Severndale Specialist School
Colour Synthetic Turf
STM, along with Lanyon Bowdler Solicitors and Mike Russel Landscaping, planned, designed and delivered a special synthetic turf project to enhance the life of children who don't always have the same opportunities to play in mainstream safe play areas.
Severndale Specialist School caters for pupils aged two and a half years old to the age of 19. All the pupils have either profound, severe or moderate learning difficulties. The school offers superb facilities for the pupils. Every time we have been there we have experienced a relaxed and happy environment.
Drawings & Designs for Synthetic Turf Area: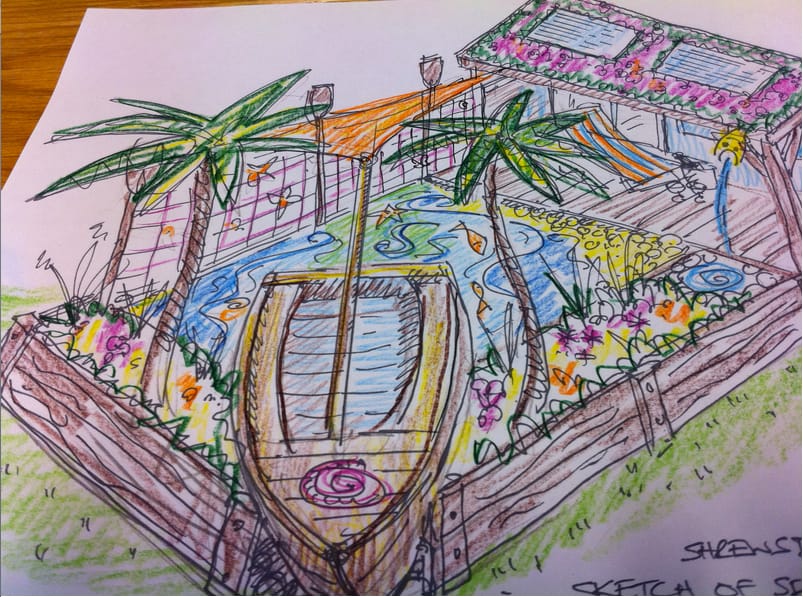 The vision!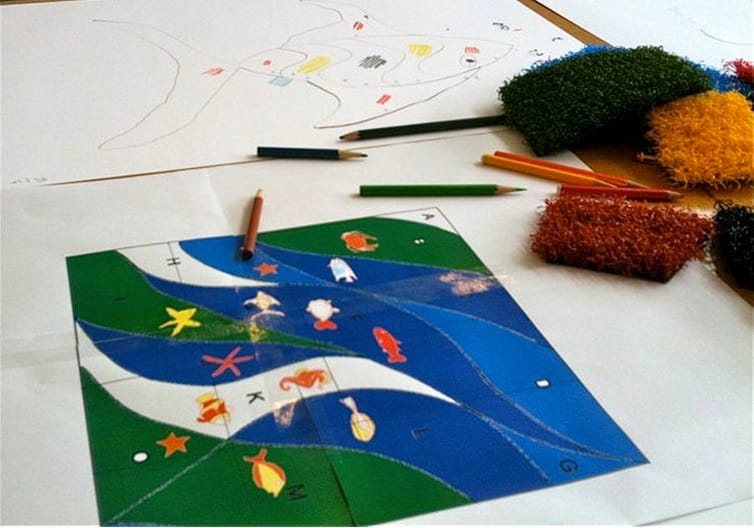 An underwater design ready to be made
Synthetic Turf Hand cut templates: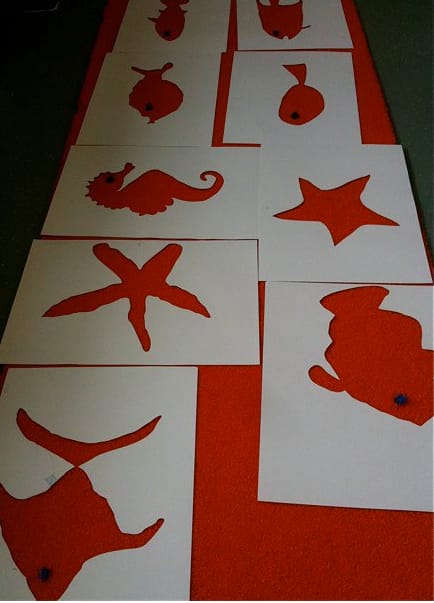 The designs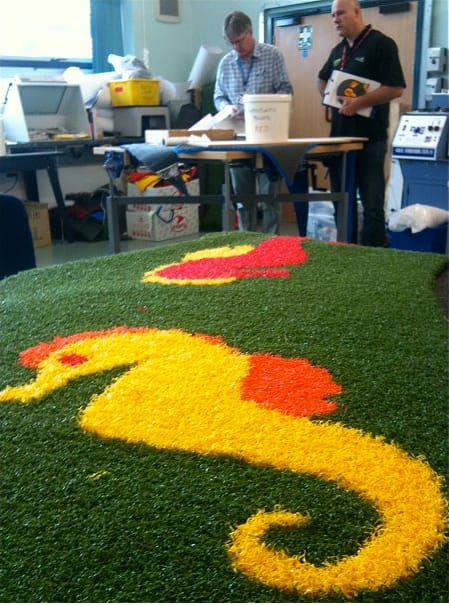 Seahorses for safe Play Area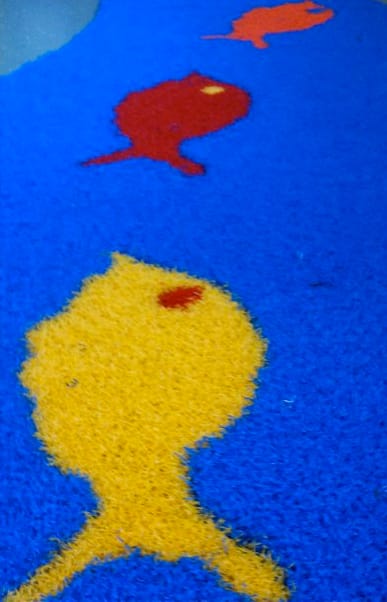 Colour artificial grass for safe Play Area
"The garden was a winner – maybe not top prize, but we were delighted to be awarded one of Shropshire Horticultural Society's Gold Medals for our wonderful seaside space working with STM & Lanyon Bowdler Solicitors." - Mike Russel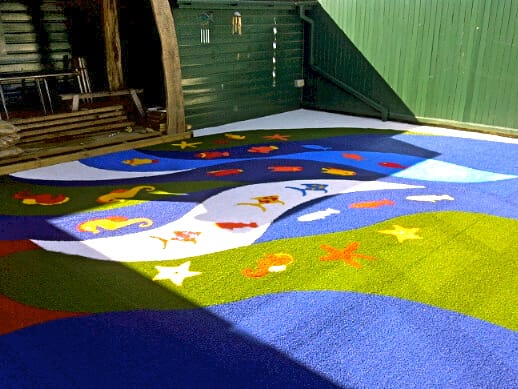 Colour turf installed by Master Installers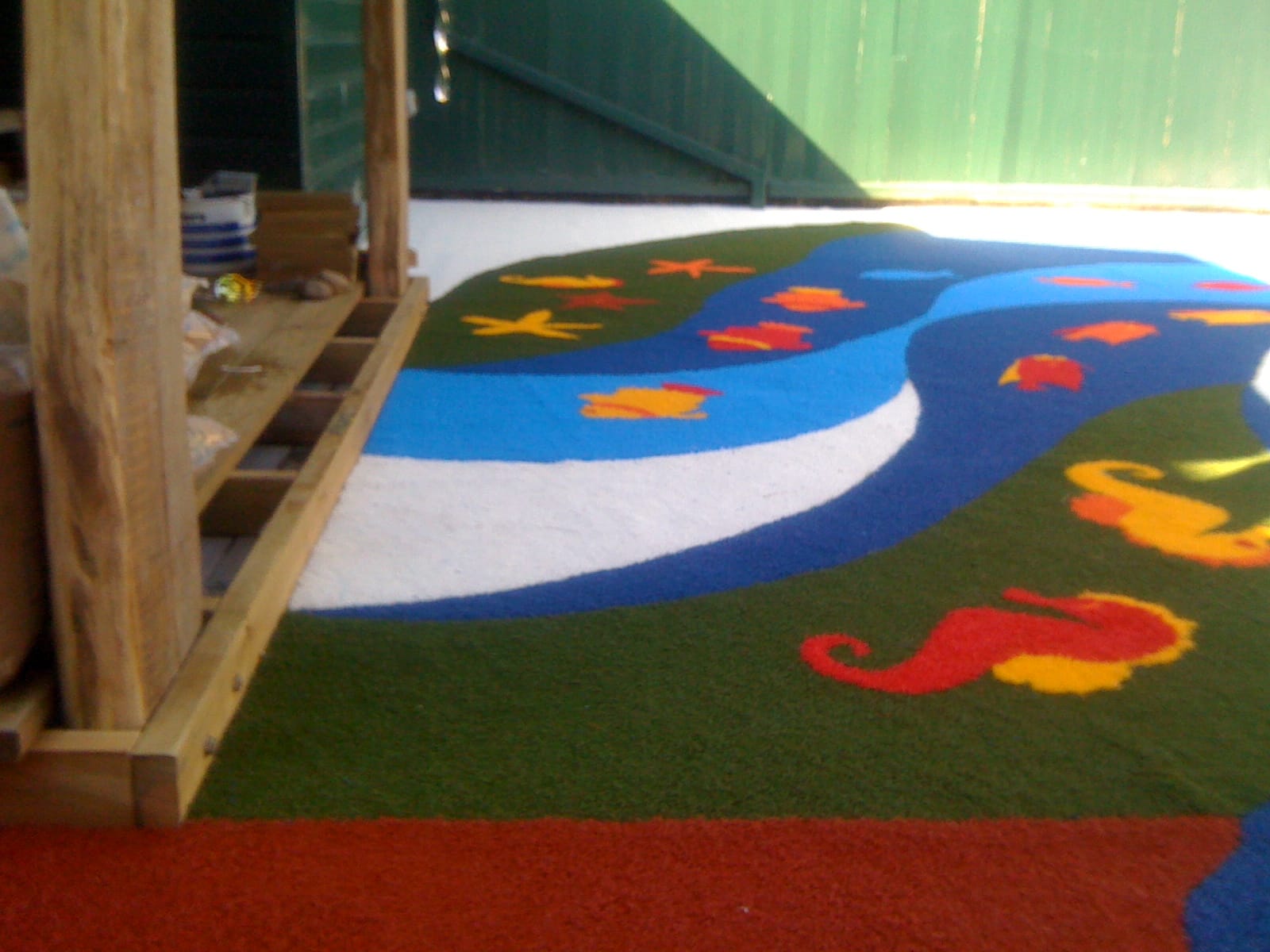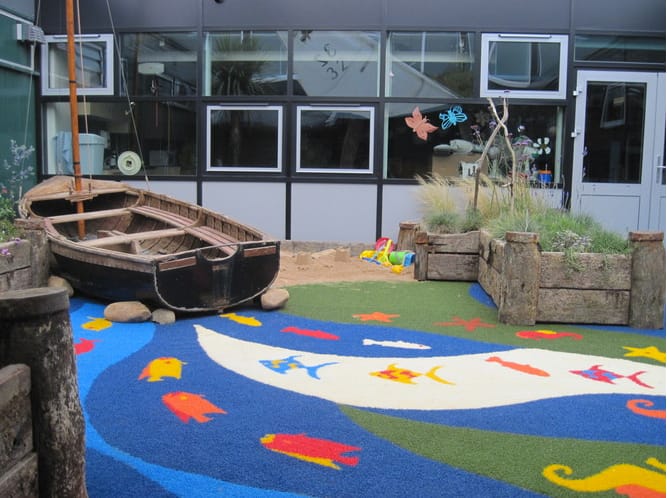 Installed by Master Installers
How can we help you with your artificial grass needs?