With every one of our installs, whether that be resurfacing your 3G pitch, creating a new playground or sprucing up your sports facility, STM will provide you with a free rules boards. This is a sign which can be attached to fencing or gates which details how you can look after your astro turf surface, we think it helps spread the word to everyone including facilities managers to players and passers-by. A rules board can come in incredibly handy for future play and optimising the lifespan of your product.
The team were in Birmingham where we revamped their sports surface into a band new 3G pitch and provided them with the finishing touch of a rules board to display.
What is a 3G Pitch?
A 3G surface is artificial grass carpet which is infilled with a combination or sand and rubber crumb. This can then be designed with sports markings; with football being the most popular. In August-September 2018, we completed a new pitch for this Birmingham Community Facility: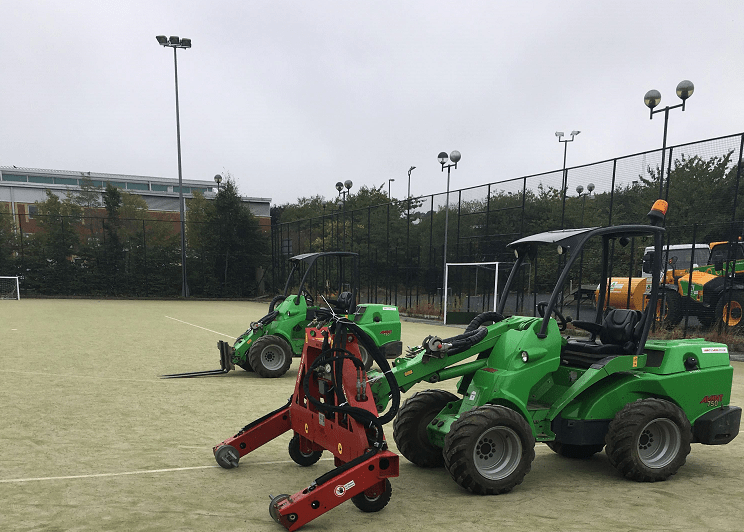 Specialist machinery is always used to provide the best overall result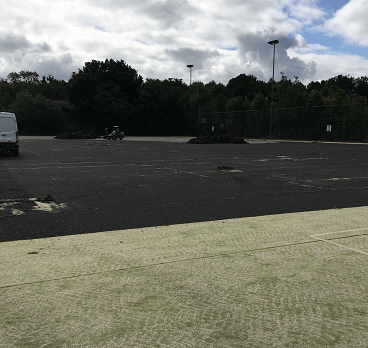 A rubber pad acts as the underlay for this 3G pitch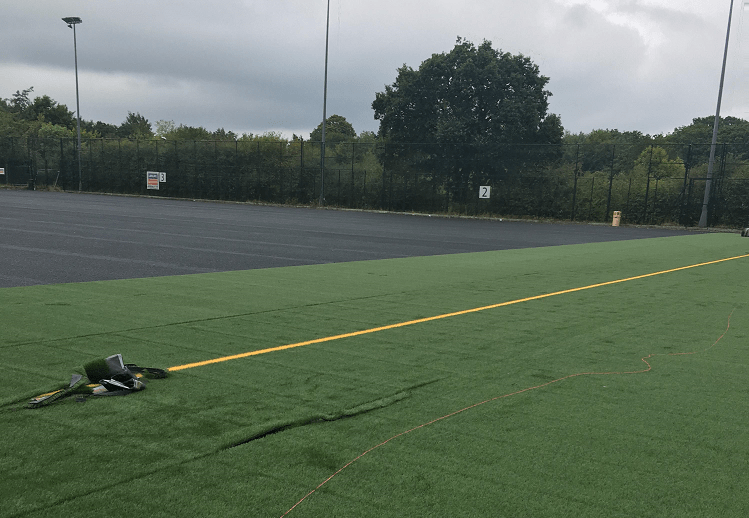 Artificial grass carpet is cut, glued and laid on top of the rubber padding
The complete surface
How Can Your Players Protect the 3G Pitch?
As 3G is a little different to the ordinary artificial turf products, it requires its own set of rules. We have some great ones here at STM, but you can adapt and make them your own if you wish.
The main 3G pitch rules are:
Only use STM recommended maintenance equipment
Use moulded footwear but no blades or flat shoes
Footwear should be clean and in good condition
No smoking
No chewing gum
No food or drinks other than water
Sticking to this means that your 3G surface will look newer for longer.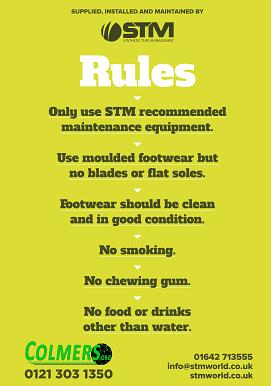 The Birmingham school included their logo in the rules board
Contact STM for more information on rules for your synthetic surface.
01642 713 555
info@stmworld.co.uk