Ings Farm Primary School in Redcar, Teesside was revamped this week with a 290 square metre artificial turf overlay resulting in a striking new EPIC playground for the school's pupils.
What is an Overlay?
The term is used quite frequently at Synthetic Turf Management. An artificial turf 'overlay' is a type of service that we offer, and it is a little different to the average turf install. An overlay is where the existing base of the surface in question, is used instead of completing a whole new one from scratch. It is often considered the most cost-effective option for primary schools. Usually the base would need to be a hard and sturdy surface which is smooth; something like tarmac or concrete.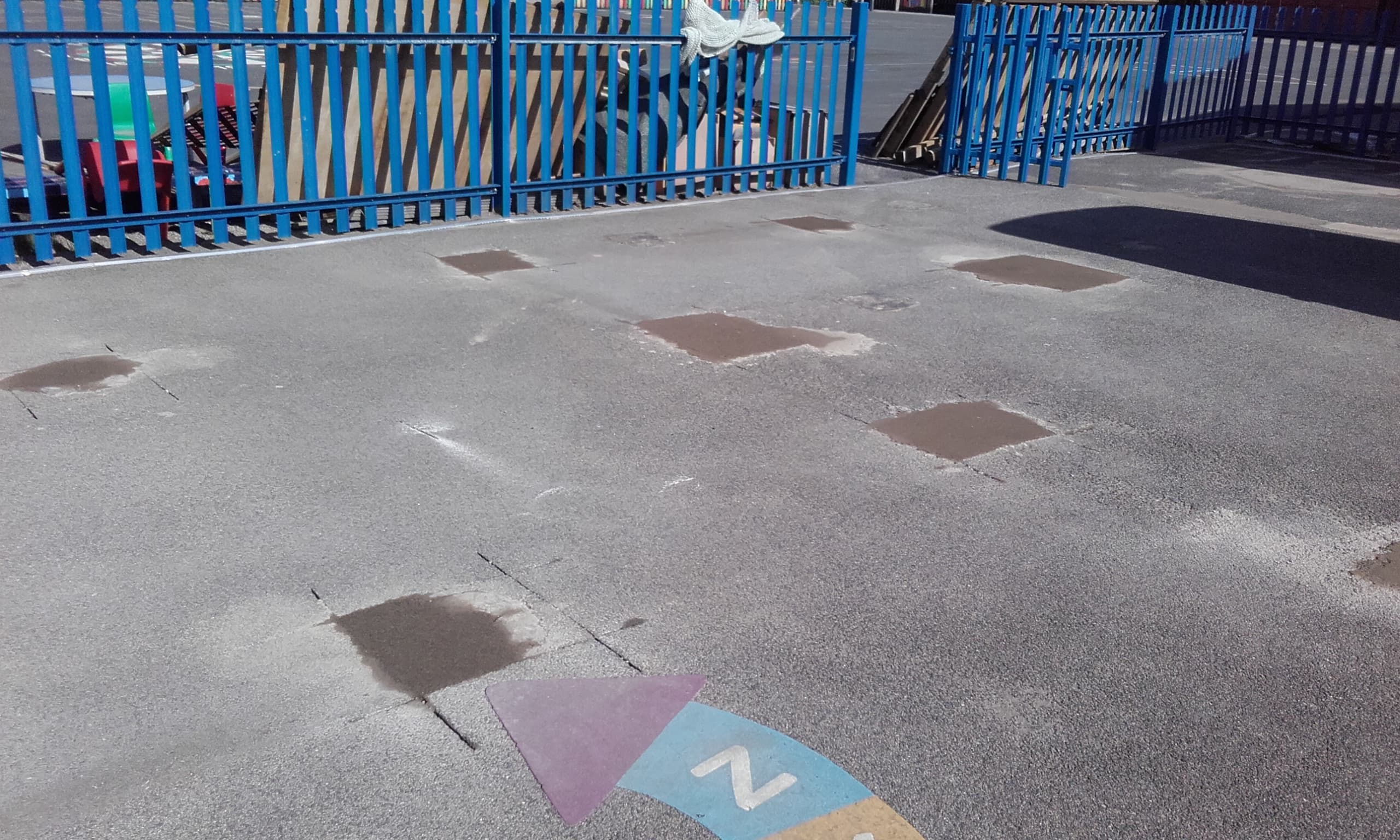 Sometimes areas of the tarmac base will need to be patched up first. We also removed current play equipment and planters, with the help of Governor John.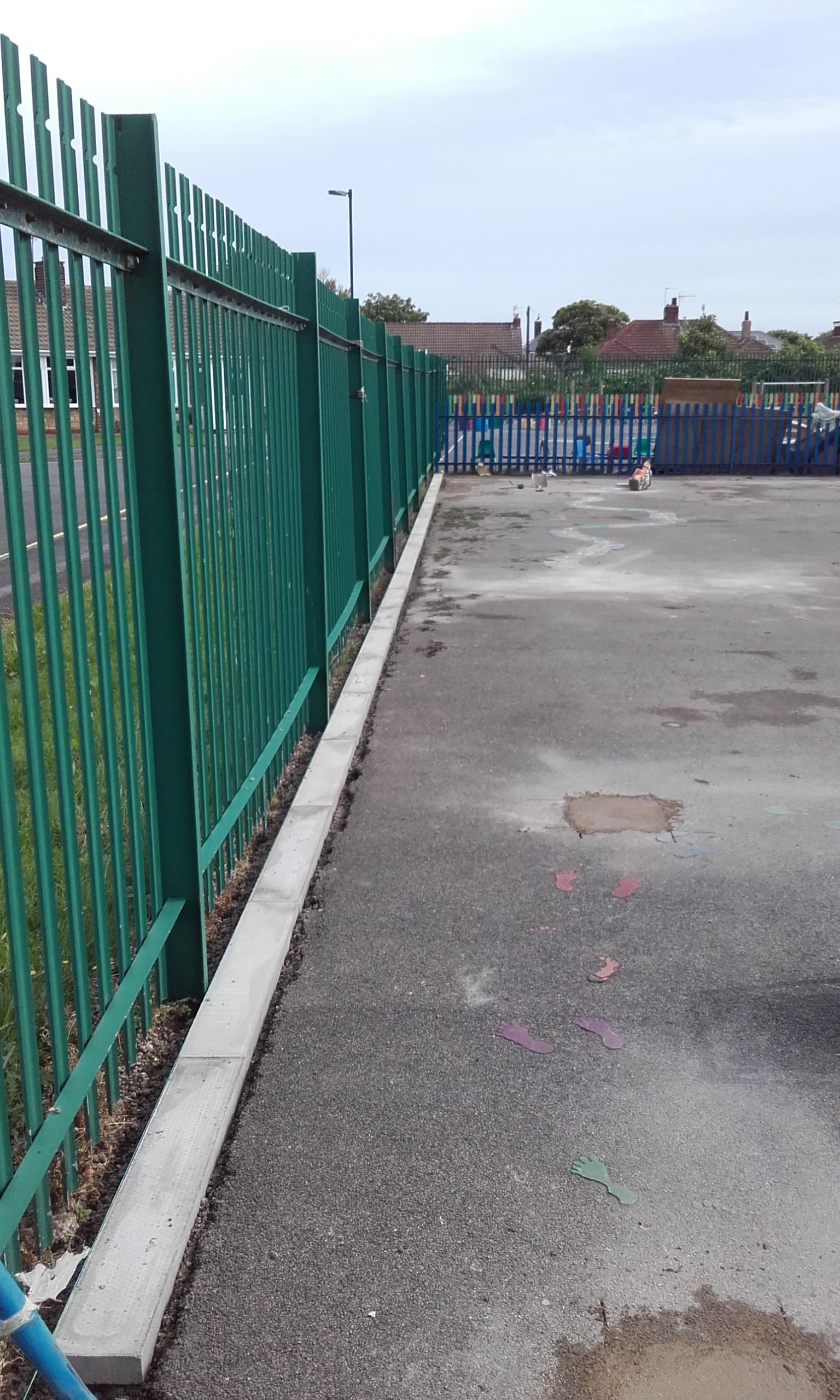 We installed a pin kerb edge along the fence line for a neat finish at the edge and 'trip-free edging' to provide a safe playground overlay for all pupils
A 5mm pad acts as an underlay to provide a softer surface, then the EPIC Play Green can be installed directly onto the base.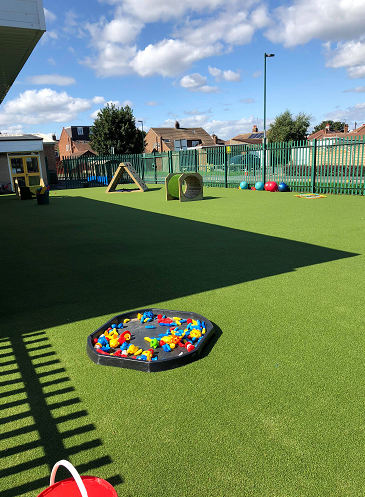 The area was kept in a plain green colour meaning that the lessons could be adapted and differentiated throughout every session. The school requested lines not to be used as this might restrict the surface for them. But because our surfaces are completely bespoke, this makes it all possible.
They now have new play equipment that has been placed on top of the surface, so it can be moved or updated and again is not as constrained as the previous equipment that was permanent and installed into the tarmac.
An EPIC Playground Overlay just the thing you are looking for?