Artificial turf underlay is something you should consider when implementing your brand new facility. One must take into account what the needs of the users are, how often the surface will be used and the actual turf type that will be installed as part of your project.
Shock Pads
What is often a big myth when it comes to artificial turf surfaces is that you don't need any underlay at all and this is far from true, for school playgrounds an underlay is a very popular option as it helps to cushion falls from a critical fall height and provide softer landings.

The 25mm shock pad
Shock pads come in different heights so therefore can cater to your every need! This artificial turf underlay ensures a safe, clean and dry playing surface.
Sport Mat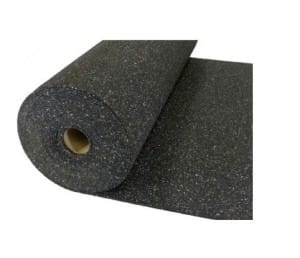 5mm rubber sports pad
Artificial turf underlay sports mats are installed in a variety of different sports surface facilities for either indoor or outdoor use. It provides additional properties for the base to extend performance and increase the longevity of the product.
We can offer specialist advice on the artificial turf underlay that may be needed for your surface.