We are all used to seeing touchline's and technical areas slowly become more and more muddy and messy as a season progresses, especially over the winter months when the weather begins to turn. Any high traffic areas on a pitch will begin to become worn, its unavoidable with natural grass, but not with synthetic turf.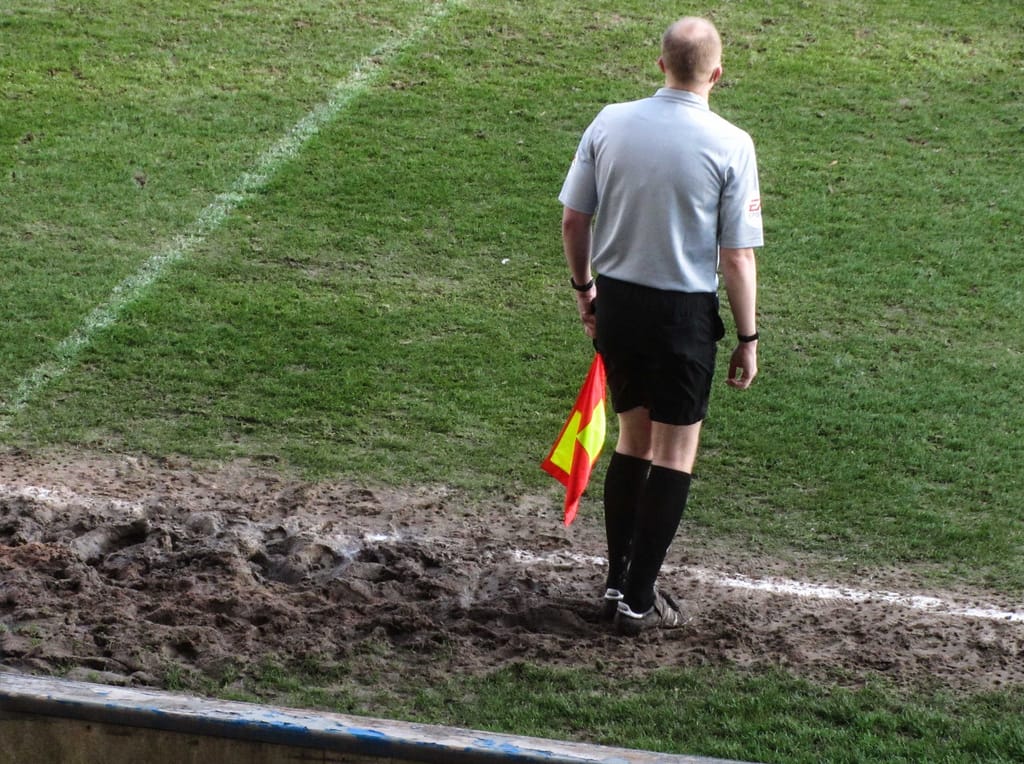 Heavy use and bad weather makes touchline's like this a common sight.
Using artificial turf is becoming a popular choice for football and rugby clubs along the touchlines and technical areas as a solution to this common problem. STM use turf that is recognised by FIFA, the FIH, and the IRB so it's within regulations to have it laid alongside professional sports pitches as its critical fall heights are fully tested.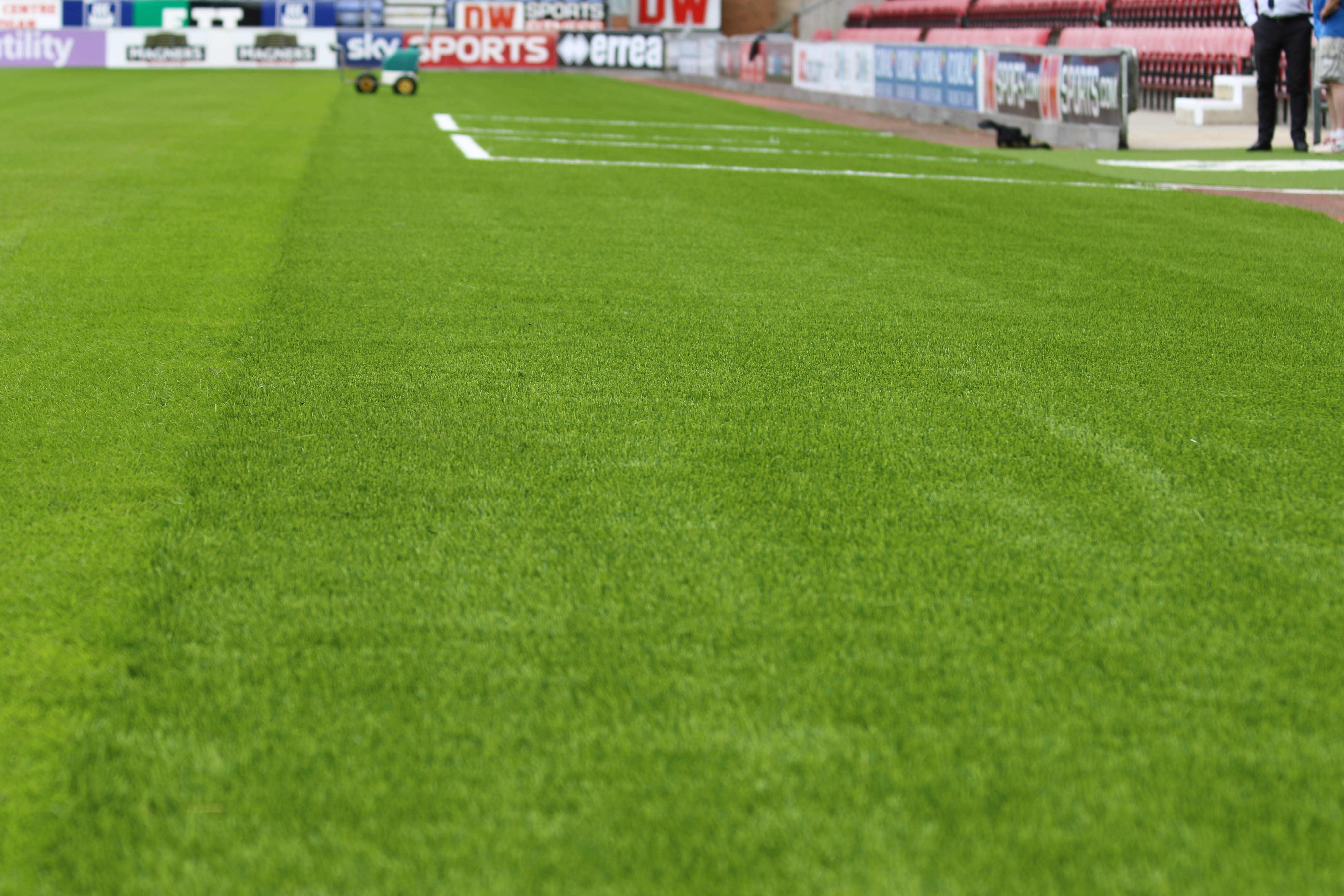 A look at an artificial turf touchline at Wigan's DW Stadium.
2013 FA Cup winners Wigan Athletic came to STM to have their touchline's made winter proof with our Synthetic Turf. As the DW Stadium hosts professional rugby and football they needed an installation that would fit into the regulations for both. STM came in and installed a stunning artificial touchline and technical area, you can watch the installation below.
https://vimeo.com/130538800
Next time you watch a Wigan Athletic game be sure to see the stunning touchline's, no matter what time of the season it is, and you may also see STM sponsored Grant Holt score a goal.
To get your touchline's ready for winter you can book your free STM consultation by calling 01642 713 555 or emailing info@stmworld.co.uk.