A racecourse in artificial grass? Well not quite, we may have completed an artificial grass area at York racecourse, but it wasn't the track!
It has been a while since we have completed one of our speciality roof terraces, but last week the STM team had the opportunity to turn this rooftop at York Racecourse into a large artificial grass area to be admired by spectators and attenders at future events, ready for the summer.
The large renovation project at the racecourse is well underway and STM were contracted to complete the base works of the rooftop along with the low maintenance artificial grass option to add a bit of colour to the area.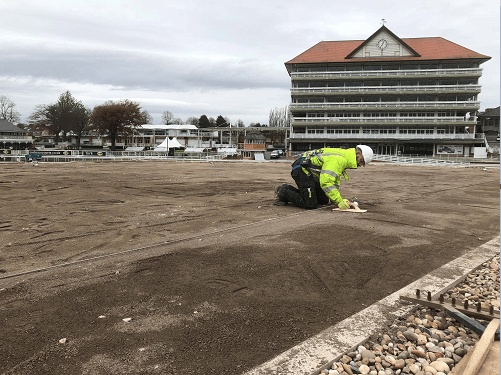 Safety
When working at height, or any project for that matter, we know just how important safety is for everyone at the site. That is why we have fully qualified installers. STM are a member of CHAS and place a huge emphasis on this area of our business.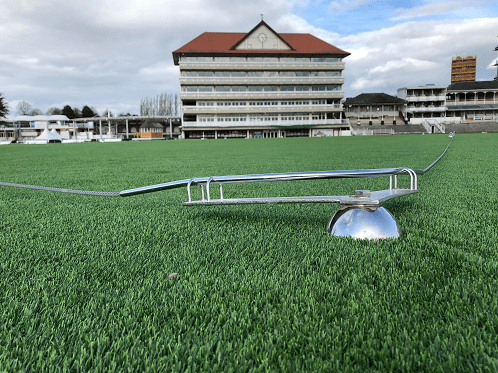 Certain safety procedures should be put into place such as this safety bar which our installers are attached to.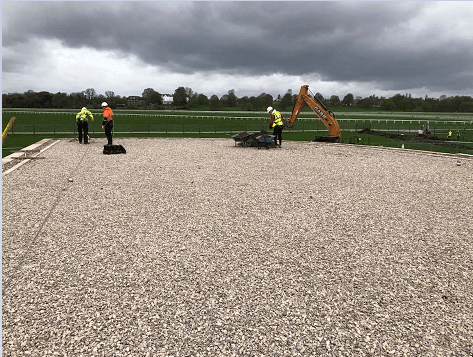 Which artificial grass?
It is always important to choose the correct artificial grass for your roof terrace. This depends on the footfall, purpose and how you want it to look. The more people stepping foot on the artificial grass, the shorter the pile height should be, which can be very difficult if you want it to look like a landscape grass. But, rest assured, STM can help you through every step of the way and advise you over which we think is best.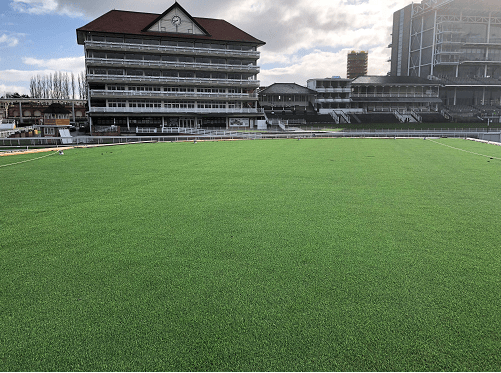 The finished result looks fabulous as part of the racecourse.
2nd Installation
Just a couple of weeks later, the installation team returned to complete the artificial grass flooring throughout the tunnel area and cover the steps in our specialist grass.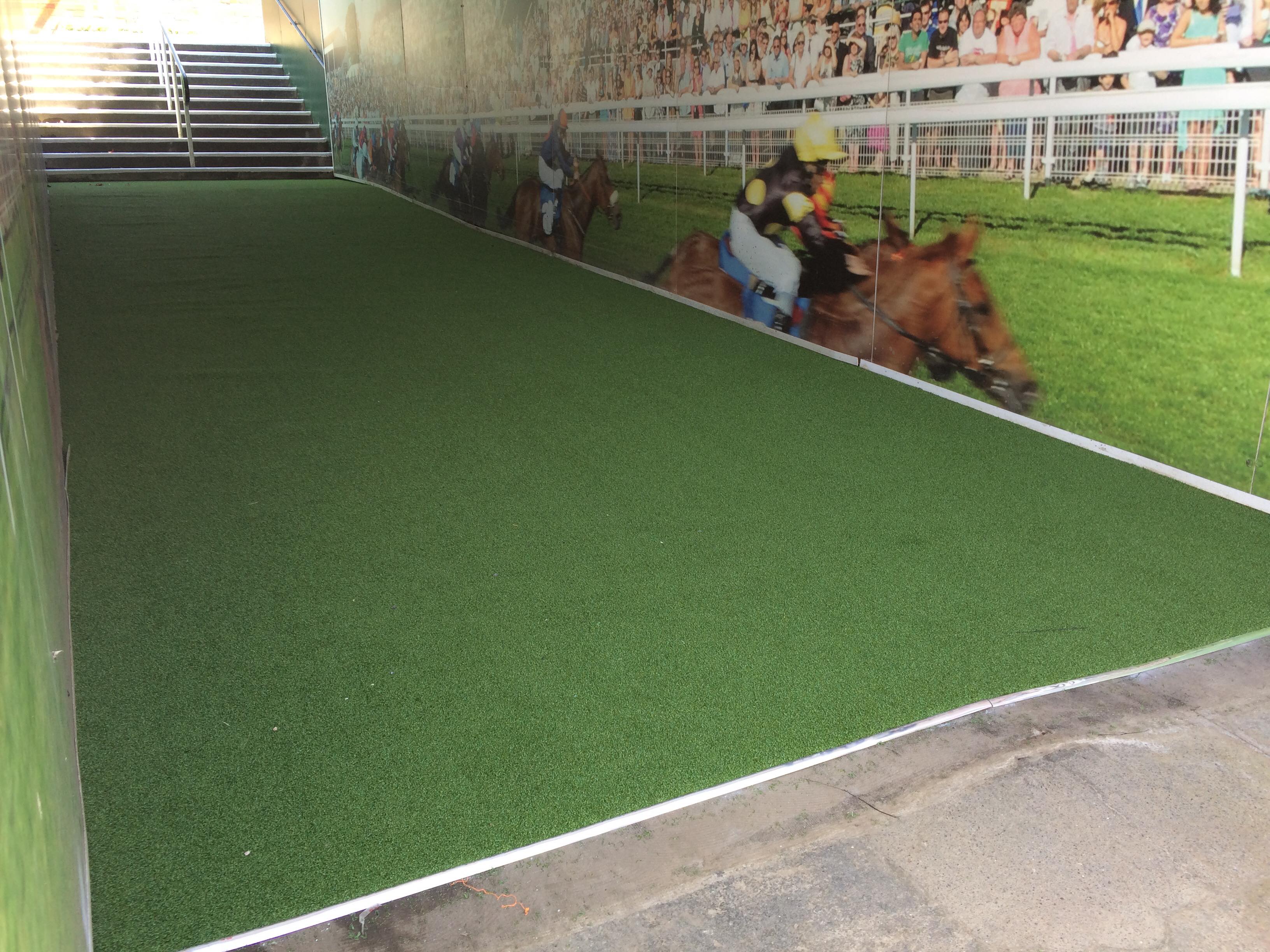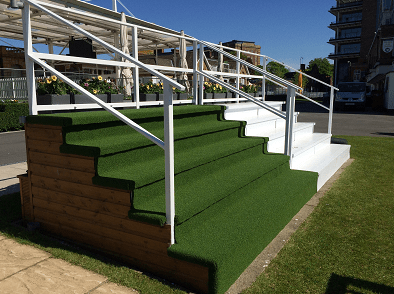 For more on our corporate/commercial projects browse our website or get in touch today on 01642 713 555.