Time for a Change?
More often than not, when we look at the best schools in the UK we see a huge correlation between the condition of the facilities and a great school report. But many schools are still left confused by all the possibilities out there and what best to spend their finance on. At STM we believe that as the government is placing more of an emphasis on outdoor learning, safety on the school grounds and transferring learning to different settings, our EPIC product is the number one choice in so many different schools to spruce up your school with an artificial turf playground installation.
But what makes EPIC so Brilliant?
Unlike some facilities, EPIC can be used throughout all aspects of the day from before and after school to encourage both social and physical activity, to lunch/break time and even lessons can be taken outside. (To browse our EPIC lesson plans, read our recent blog).
So What is EPIC?
EPIC stands for Education and Play in Colour. It combines our high quality synthetic turf product with educative markings and different colours. All to ensure children have access to physical activity but also developing their learning at the same time.
What is great about this type of artificial turf playground installation is that it is so easy to maintain, very easy, in fact the surface is all free-draining. Find out more about maintenance here.
This STM installation included a running track, jump line, characters, MUGA, phonics flowers and much more!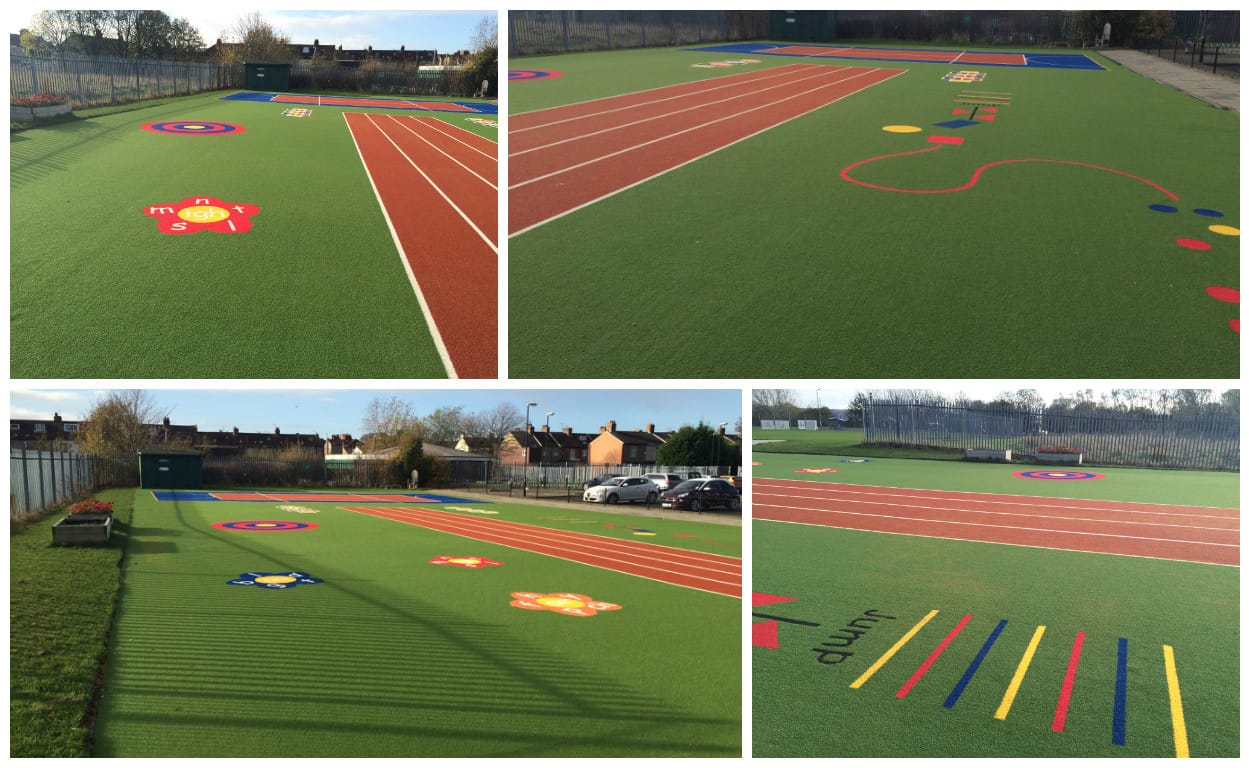 Education and Play in Colour (EPIC) product