Do you know your 3G pitch needs a maintenance? Many of our clients are unsure about whether their 3G pitch needs maintaining however there are certain things that you need to look for to tell if your pitch needs a thorough deep-clean.
3G Pitch Maintenance for in Middlesbrough
We were over at the local football club foundation last week. The local community also use the 3G football pitch on an everyday basis. It experiences heavy usage so therefore it is crucial for a maintenance.
Firstly, and often argued as most importantly is the infill levels. Over time the 3G rubber granules compact together and are pushed into the artificial grass surface. 3G should be visible.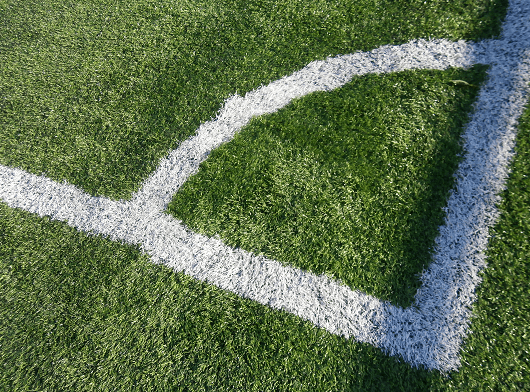 The 3G granules in the picture above have migrated away from this area of the pitch. Which means the yarn is subject to heavy footfall without much protecting it. The 3G should be visible on top of the pitch. Although this doesn't look problematic, it can lead to lots of problems in future.
As part of STM's preventative maintenance package, we deep clean the 3G and use a specialist Ferrari machine to pull up the rubber crumb and redistribute it, especially to the heavy use areas. At first the rubber crumb may sit over the line markings however after a couple of uses these will fall into the grass and be situated where they need to be.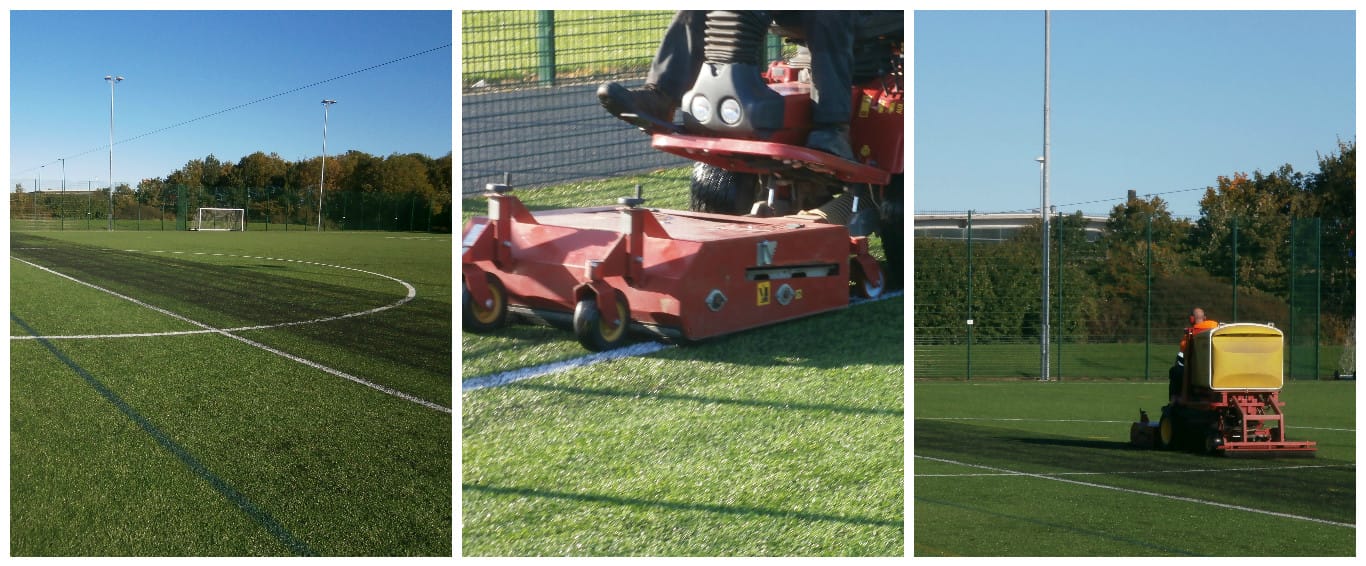 After a good 3G maintenance, you should be able to see a visible difference in the pitch.
Although it may not look as attractive, this is an essential part to ensure the pitch is long lasting.
What else should I look for?
Of course, it is not just the 3G rubber infill to look out for. There are changes in the surface that should be noted and addressed as soon as possible. For example, if the pitch is flooding in a certain area indicates drainage issues and possible contaminants clogging up the surface.
In addition, as 3G is mainly used for football and there are many white line markings on a football pitch, seams can come loose and need to be repaired straight away to avoid injury.
Finally, if the incorrect footwear is used this could cause rips and tears in the surface. Therefore, make sure you display a rules board to inform all users what they must wear. STM can organise this for you.
How do I book in a maintenance?
If you are unsure about the upkeep of your surface or need to book in your frequent maintenance. Call us on 01642 713 555 or email louise@stmworld.co.uk