Tired of the mud and mess, this Newcastle primary school contacted STM to do something about it.
During the special on-site consultation we found an area which was desperately in need of a little TLC to spruce up the grounds and provide a more welcoming atmosphere.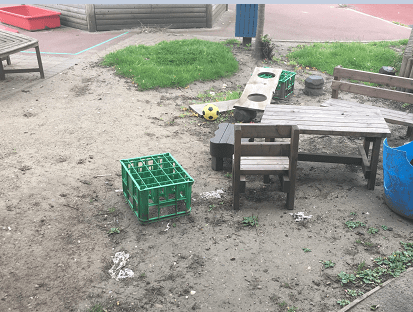 The area was surrounded by a tarmac path around a willow tree and other obstacles including a shed. As the area was frequently used by school goers it needed to be practical. A landscape grass was therefore recommended to give the natural grass look. Finesse was used for this install as the product is durable yet soft.
The STM Install
Natural grass installs are often argued as the most work to be completed, however the benefits are also maximised from natural to artificial grass. The team had to build up a base with stone and a binding layer of crushed limestone. This then acts as the best base for the 182 square metres of Finesse grass to be installed on. And not a bit of mud in sight!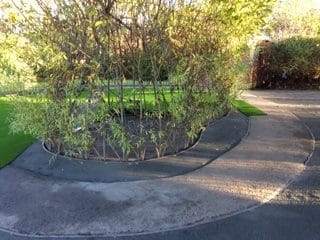 During the carpet installation
Artificial grass is screwed into special edging around the borders of the area to be turfed and then weighed down with a sand infill. After a final sanding and grooming of the surface, the school grounds were transformed!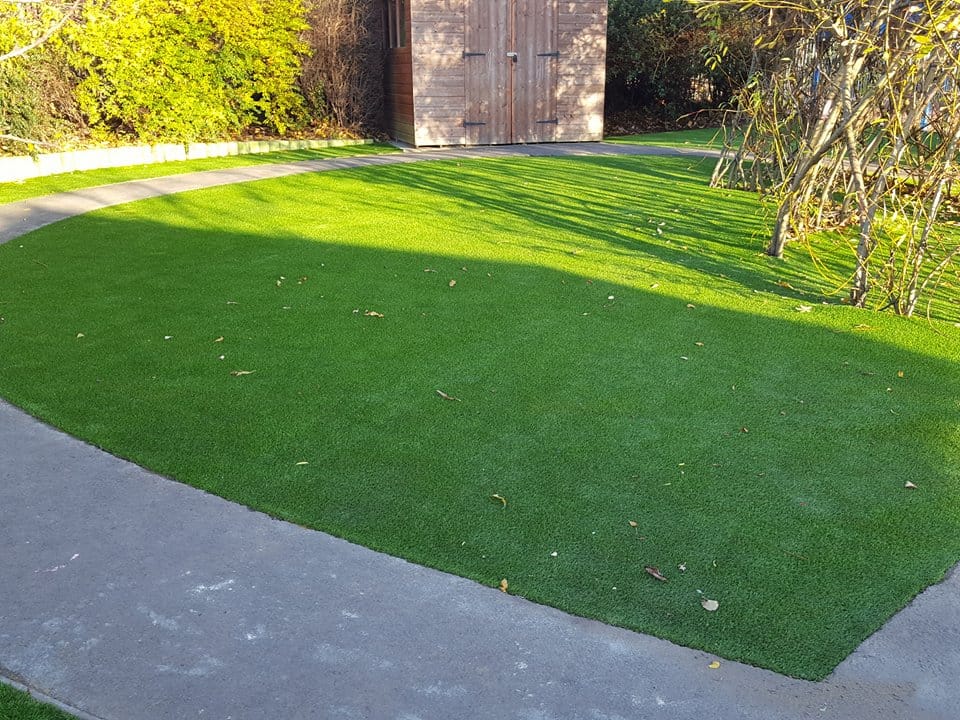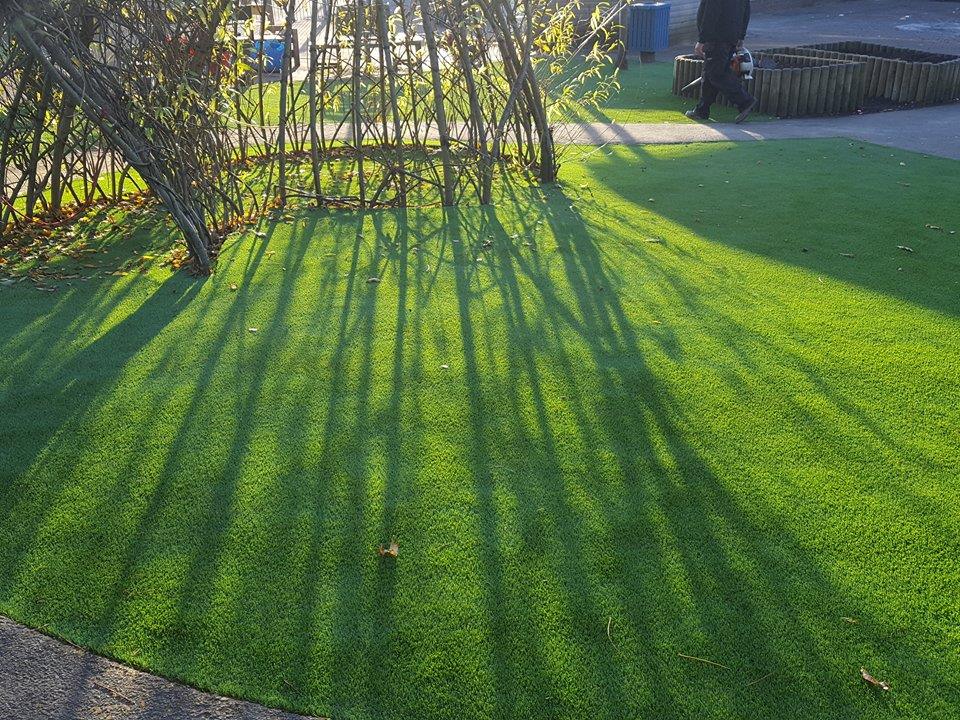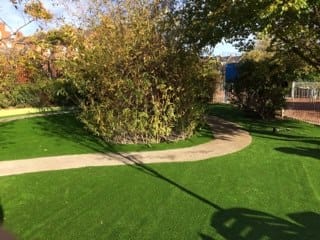 We are pleased to say that this is another install we are thrilled to have completed and know that it will make a huge difference to the school. Thank you Canning Street Primary School for choosing your local North East based artificial turf installers.