With limited budgets that schools have, it can be difficult to revamp outdoor space without spending a large amount of this budget. That is why we have developed an artificial turf product which can be installed on top of existing playground bases; the artificial turf playground overlay.
Dull concrete, tarmac, stone and wet pour rubber playgrounds provide a solid base for the soft, colourful and non-abrasive artificial turf to be installed on top of. The STM process is usually to lay a rubber or shock padding as an underlay followed by our multi playground artificial turf. This will then be infilled with sand, secured into place and provides the best hassle-free playground install.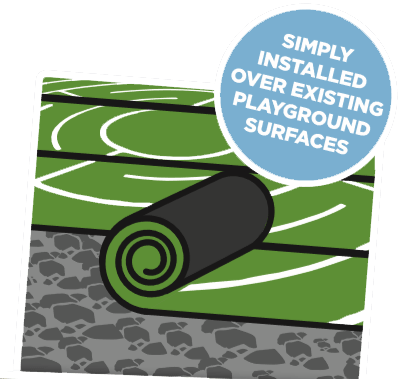 A thorough examination of the existing base is carried out before the process starts, this is to identify defects in the ground such as cracks and holes, then these can be patched up correctly.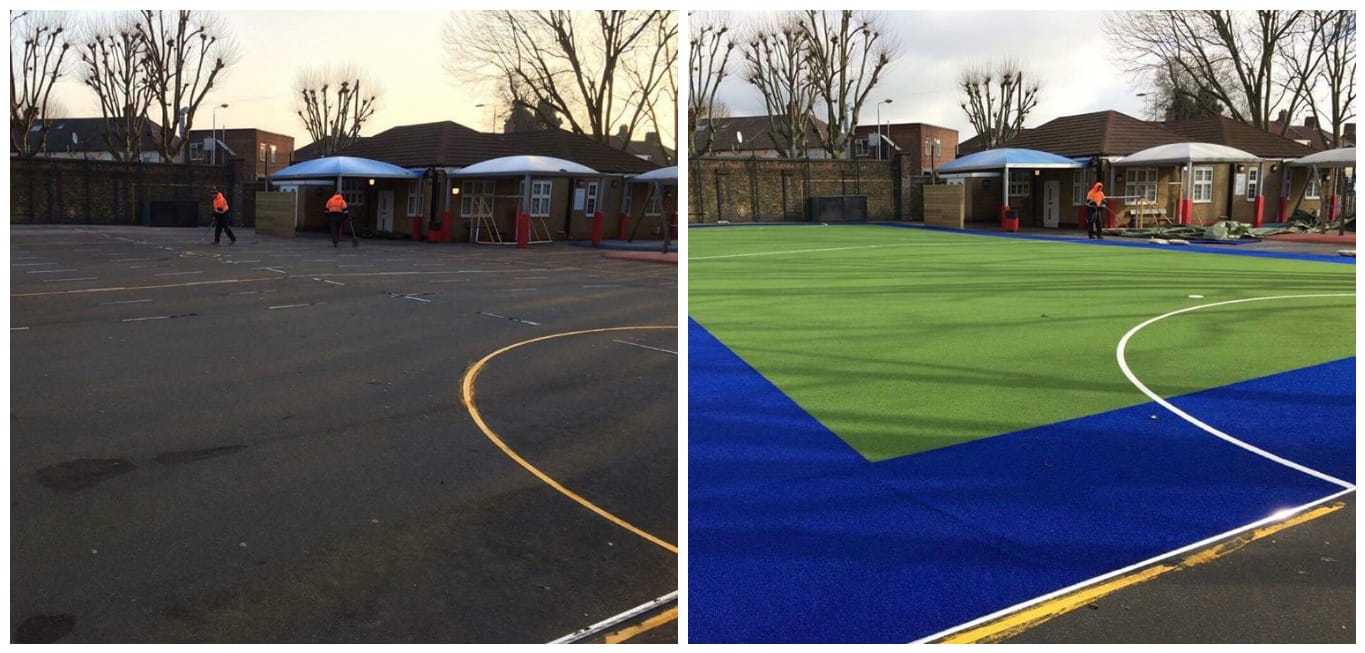 This artificial turf playground overlay (above) was installed at New City Primary School in London, completely changing the overall look of the playground.
Obviously the need not to construct a full build base from scratch saves heaps of money in the cost of the installation, it will also save time and increase convenience.
STM offer free quotes and site visits on all our education projects, book your no obligation measure up today by calling the team on 01642 713 555