Artificial Grass has been filling up the shelves in supermarkets and DIY stores over the last year, but it is much more than the product just for domestic lawns and gardens across the UK. This versatile product has been adapted, perfected and manufactured to create the perfect product for sports and school facilities nationwide. Its popularity has even grown into commercial areas such as landscaping for businesses, events and corporate shows.
We are specialists in creating bespoke play, sport and landscape facilities with artificial turf. Our team can create almost anything from artificial turf and have worked with everyone from premier league football club pitches to home tennis courts. In today's blog, we are telling you what we have been working on throughout the past month.
This mini MUGA in Curraghmore, included tennis court and basketball markings as part of the install. The team transformed the back garden into a synthetic surface which could last 15 to 20 years with good maintenance.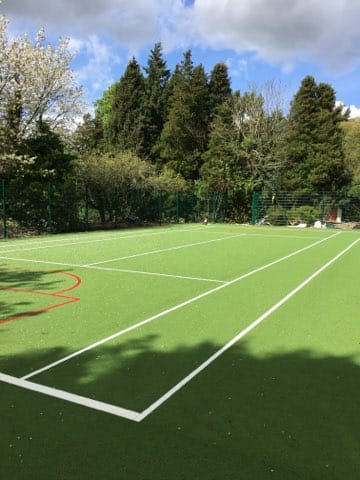 Good quality artificial turf can be cut and designed to certain specifications. This one at Sytchampton Primary School saw the creation of a roadway on top of wet pour rubber.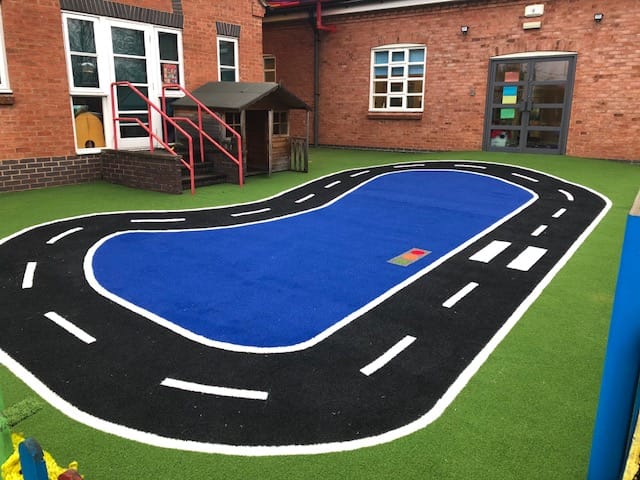 Last month we had also worked at York Racecourse for a new artificial grass rooftop.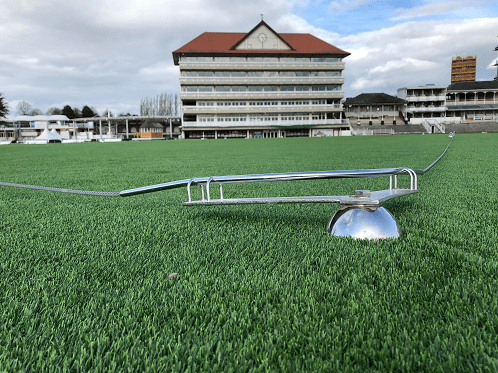 Artificial turf is very popular now and we have seen a huge increase in facilities managers finding a need for the product. At STM we work with British manufactured products because we know they are fantastic quality, durable, safe and long lasting. We are proud of what we have achieved this year and can't wait for the busy summer months!
For more information on sports, schools and commercial uses for artificial turf, give us a call today on 01642 713 555 or email us info@stmworld.co.uk