It is all common knowledge that rugby in the UK is growing. The last Rugby World Cup was emphasised largely across the nation and aims to encourage more young people to take up the sport. What is often uncommon is the sport being introduced at a younger age, it is usually not until secondary school that decent facilities are put into place to allow people to excel in school rugby. In this article we are going to be looking at what you can do to ensure rugby is included in your school.
Of course we understand that rugby is not the most popular! Sports such as football, hockey and netball often overshadow school rugby, but why should they? We want you to make sure that it is not the facilities that discourage pupils from taking up the sport.
Heard of a MUGA? This is one of the most common synthetic surfaces as it includes a variety of different sports all on one surface therefore utilising space. Synthetic Turf Management have come up with a solution to ensure that school rugby is an option alongside the other common sports that are played. What's the harm?
We can provide a synthetic surface perfect for school rugby at all ages! Bespoke pitch markings come in a variety of colours and help pupils to understand the game. Understanding rugby is just the start and can start off a chain reaction in building up and promoting this fantastic sports!
School rugby helps to practice skills such as discipline, balancing, running and tackling alongside encouraging activity and practicing exercise on a weekly basis.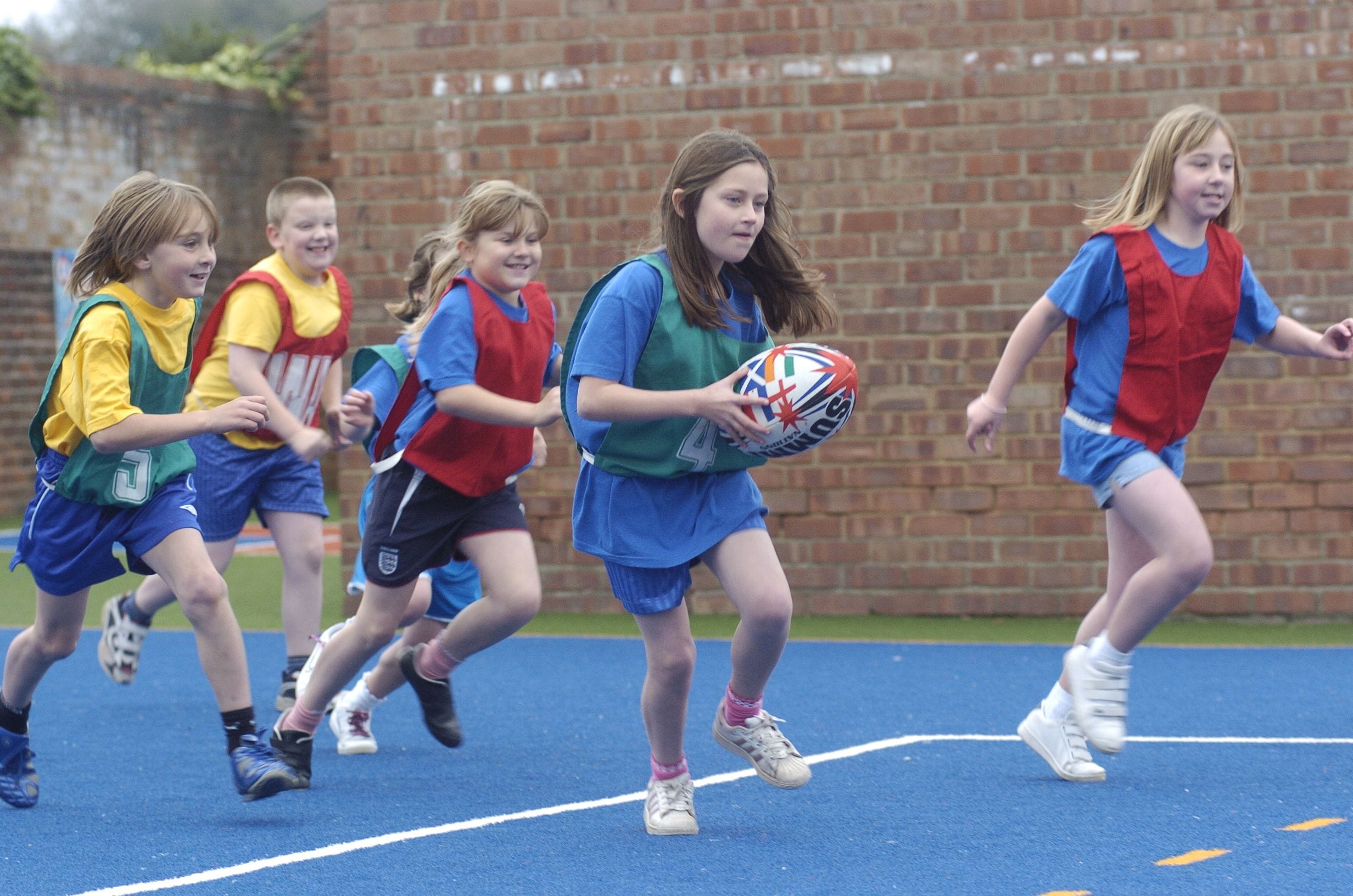 Rugby is not the most popular sport in schools, but we are asking why?
Of course if you want an individual school rugby pitch we can complete that for you too! Click here to find out more information on rugby pitches.
Rugby is growing and it is up to us to continue that growth to become a leading nation in the sport. For more information on school rugby and what we can offer at STM.