If you are an artificial turf enthusiast (like we are!) you may have read our recent install at Lingdale Primary School, North Yorkshire. It was here that we delivered a brand-new roadway. Now that the second part of the project has drawn to a close, we can't wait to show you the result of the new school garden area.
We love creating gardens in playgrounds, it is a chance to show how landscaping grass can really make a difference. It looks and feels like natural grass only with much less looking after. It was around this time last year that Synthetic Turf Management were in Birmingham for a similar development at Wilkes Green.
Lingdale Primary School Garden Area
However today we are at Lingdale Primary. Here the team got their creative skills out of the bag and created an area with landscape and sport turf. Once the bee, butterfly and ladybird were fixed into the surface, the school garden area was ready to be explored by the children…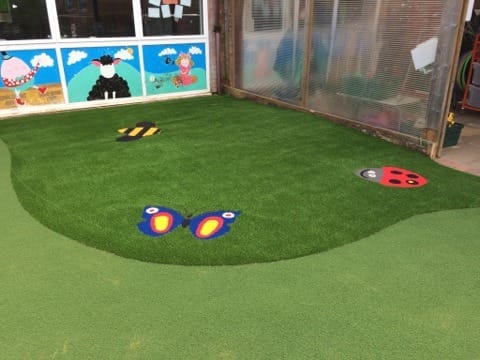 Turf is available in blue, red, yellow, black, green and more!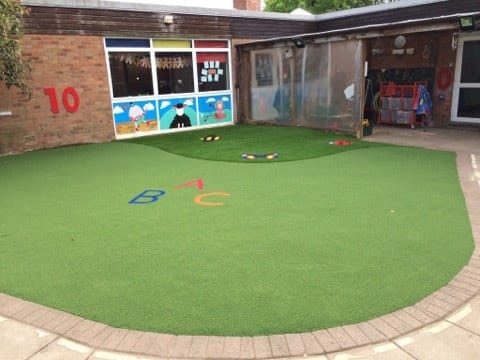 In the wider section with multi-sport turf, the ABC further extended the colourful design.
Areas like this are perfect for places where people are always walking, for example outside of school offices, next to walkways where parents walk their children to and from school, and perhaps where children line up to get into the classroom. That is because natural grass is messy and muddy throughout the year and tarmac doesn't look too attractive either. Artificial grass is a cost effective solution to create that longed for school garden area.
Enquire today for more information and when we are popping past, we will call in for a quick chat on the options available for your primary school or nursery area.
01642 713 555
info@stmworld.co.uk