We've recently partnered up with national charity, Youth Sport Trust, who strive to help all young people achieve their full potential in life by delivering high quality physical education and sport opportunities. Partnering up with such a passionate organisation has meant we've had a great insight into loads of key elements of education that really interest us as providers of playgrounds for Primary Schools. First and foremost, it has never been more apparent that playgrounds are so much more than what they say on the tin!
"Playgrounds can have strong play and social potential"
Playgrounds offer children an environment to develop socially, emotionally and physically, so it's important to take care in considering the landscape of a a primary school's outdoor areas. Not only does outdoor play enable social and mental mastery, it encourages problem solving, self-confidence, respect for others and leadership skills. Phew! That's a whole lot of boxes ticked in one go.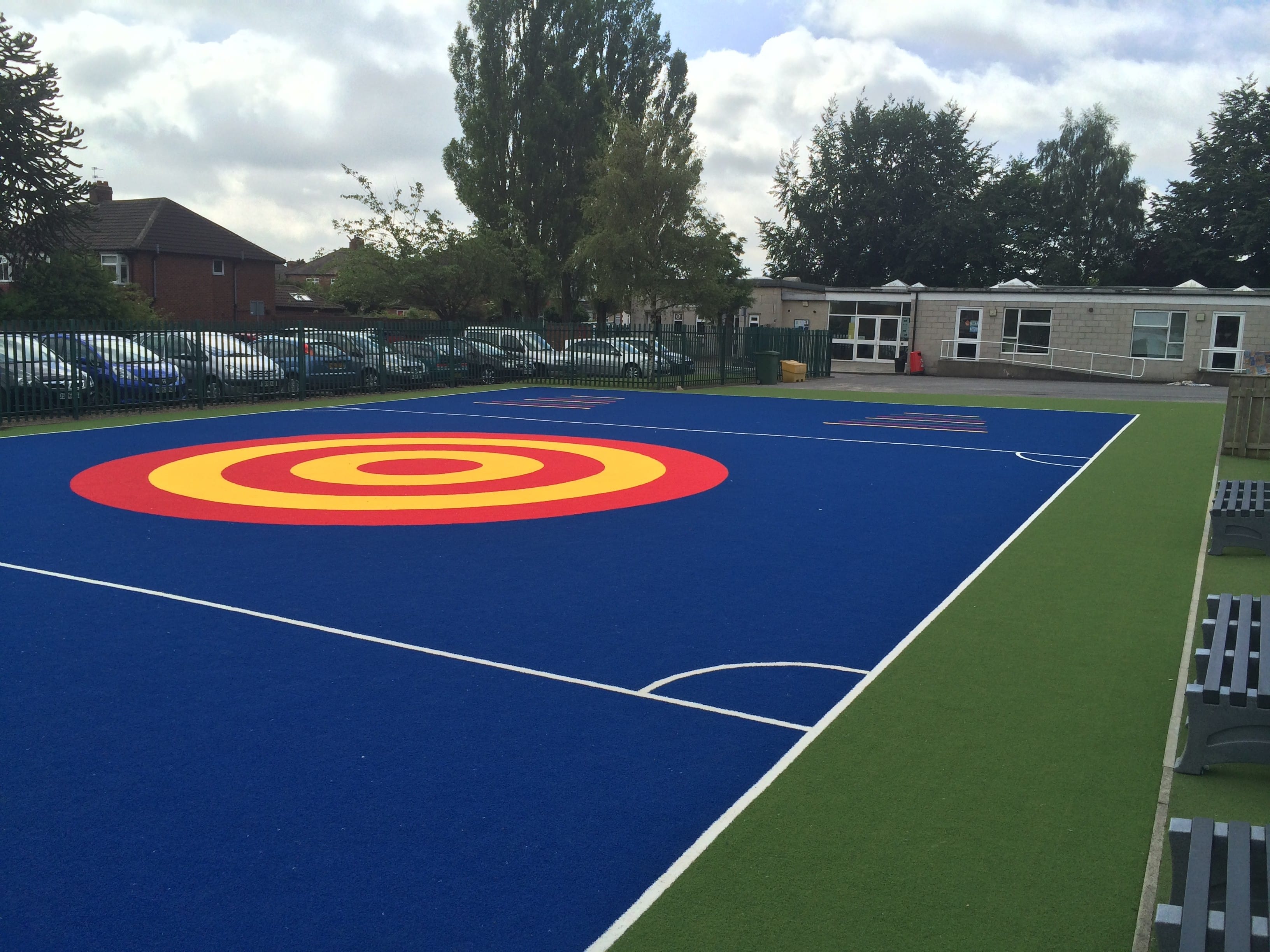 How can you make the most out of your playground?
It's important to really think about what a playground is delivering for the pupils of a school. Some good ideas are to have different zones in the playground, i.e. a chill out zone, a fun zone, a zone to relax and chat. This promotes a diverse range of outdoor activity and enables children to develop across a broad spectrum. Does your playground encourage physical activity? Of course, excercise, for children, often comes in the guise of play so it's a good idea to put some consideration into different playground markings that will promote both fun and exercise…
Playground marking ideas
We know hopscotches can be fun, and running tracks are quite cool too. But there's no need to say that your imagination has to stop there. We've designed some super creative playgrounds in the past, and hear new suggestions every day. Some popular choices include giant targets, road-trails, butterflies and bees! We've even designed and installed a whole underwater world as a sensory garden for and SEN school. The results were simply amazing!