Did you know that January is the perfect time to start thinking about what your project for this year? It certainly isn't a quiet month here at Synthetic Turf Management, in fact quite the opposite. There have been lots of plans for projects throughout the entire year and we are already starting to fill up. Demand for school holidays is very popular at STM so if you are thinking about a 2017 project, now is the time to enquire.
So much goes into an artificial turf project, of course this varies on the size/site/turf type etc.… But to bring you the best you can get, there is extensive planning on each individual project and we like to make sure that you are in the loop throughout the whole process. Our specialist CAD designer provides you with a visual tool so you know exactly what you are getting. This includes a number of factors for your artificial turf project including exact measurements, pitch/court markings, and turf type which will be used. If your project is a sports pitch which requires specialist artificial grass, rest assured we provide the best grass in the industry and all our grasses come with technical specification sheets so you know what you are getting.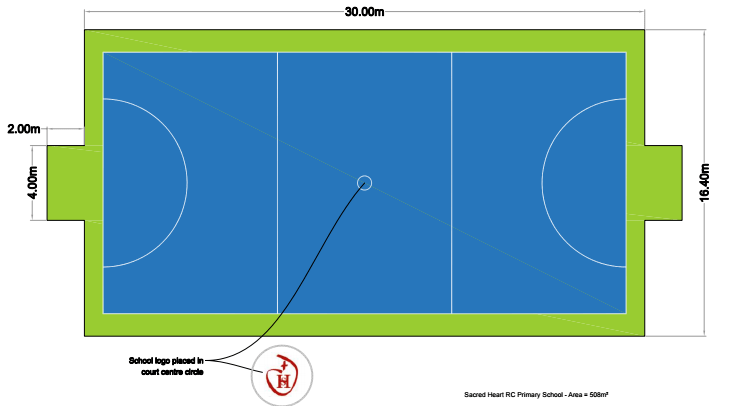 From start to completion this is a lengthy process. And we offer a considerable proportion of it for free. Including a free on site consultation where we will measure the area and talk you through the project and what you want to do to optimise the space. If you are unsure, this is the perfect opportunity to talk through ideas with our highly-qualified team. This is then followed up with a posted (or emailed) no obligation/no cost quote.
But we do understand that our clients may need to take time with their quote, look through figures, get approval from others, or even put in a bid for funding. We will not be hassling you in this time, we simply leave you be until you make up your mind, then we will be happy to fit you in, please do note that if you need an installation at a certain time e.g. half term, our team do find themselves very busy due to our work in schools so start planning now to avoid disappointment.
For more information on planning in January or to book in for a free consultation, please call us on 01642 713 555