We come to a time now when a lot of synthetic turf pitches need resurfacing. This is because they have been popular in the UK for nearly two decades and pitches last 15-20 years approximately with proper maintenance. Unfortunately, at Synthetic Turf Management we do see plenty of synthetic turf pitches that haven't been well looked after. Therefore, their lifespans are drastically reduced, but it can also be difficult to tell if your pitch needs a resurface. So, in today's news story, we are talking how and when to resurface your pitch.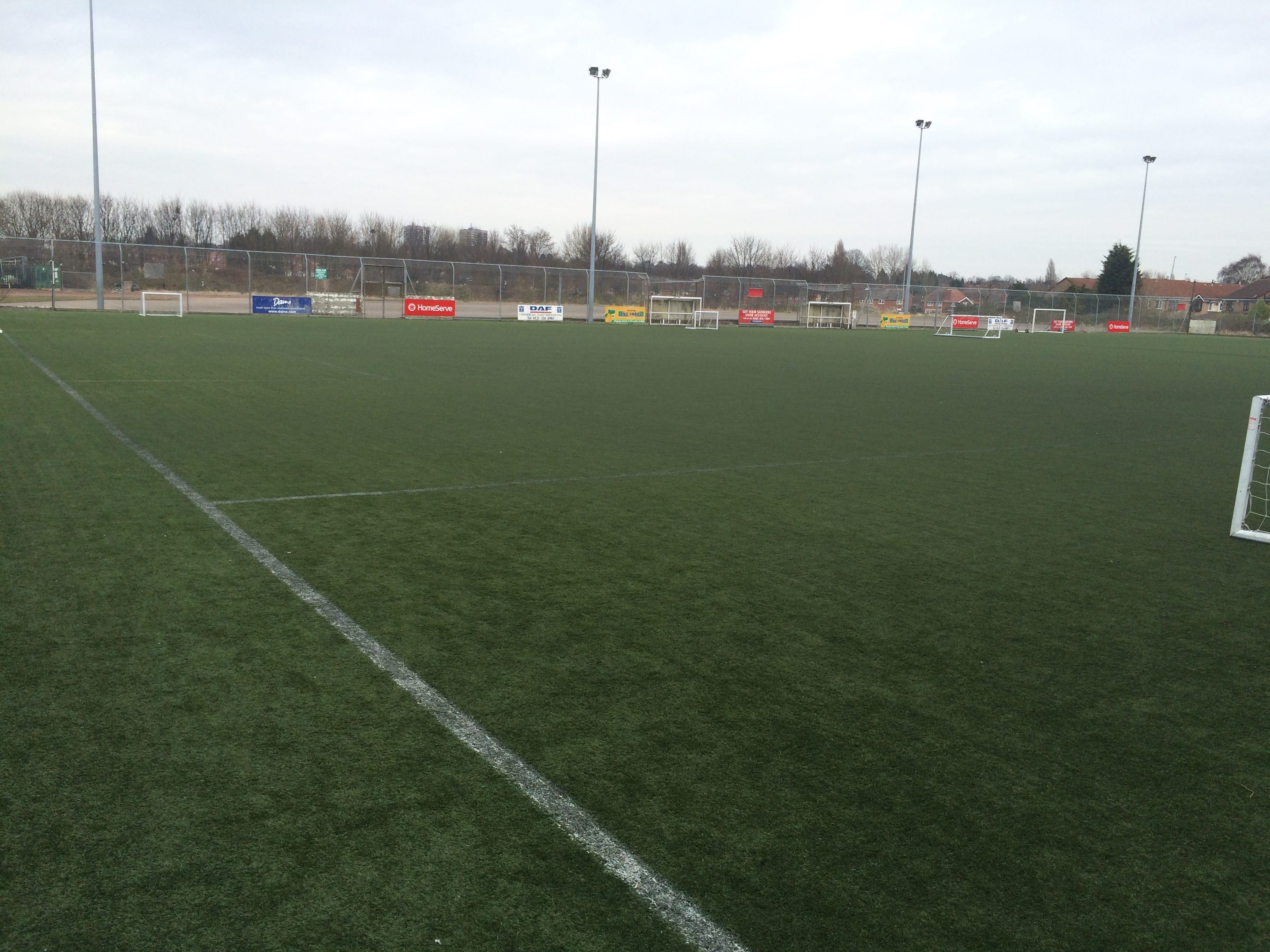 It is usually quite clear to see when a pitch needs resurface
When to Resurface Your Pitch?
There are a few common changes that should be noted throughout the lifespan of your synthetic pitch:
Discolouration- years of typical British weather and heavy usage can often discolour the pitch, see the football pitch above and the white line markings.
Tears, especially seams opening where the turf has been joined together
Lack of infill causing damage to the artificial grass surface
Drainage- is the surface holding water more often? Over time contaminants may build up in the surface.
Fortunately, there is the option for maintenance if there is perhaps one of the problems above, but on a small scale. If you report a few of the issues, chances are you need a full pitch resurface.
How to Resurface your Synthetic Turf Pitch?
Imagine lifting 10 tons of sand. Impossible! Your old and worn synthetic surface will be filled with a certain infill, whether that be sand or a rubber crumb, along with years of contaminants that build up within the surface. Additionally, there may be excess water if your surface had drainage problems. All in all, it will be very heavy and difficult to manage. Therefore, this needs to be carefully and professionally removed before the carpet is cut into smaller sections and disposed of safely.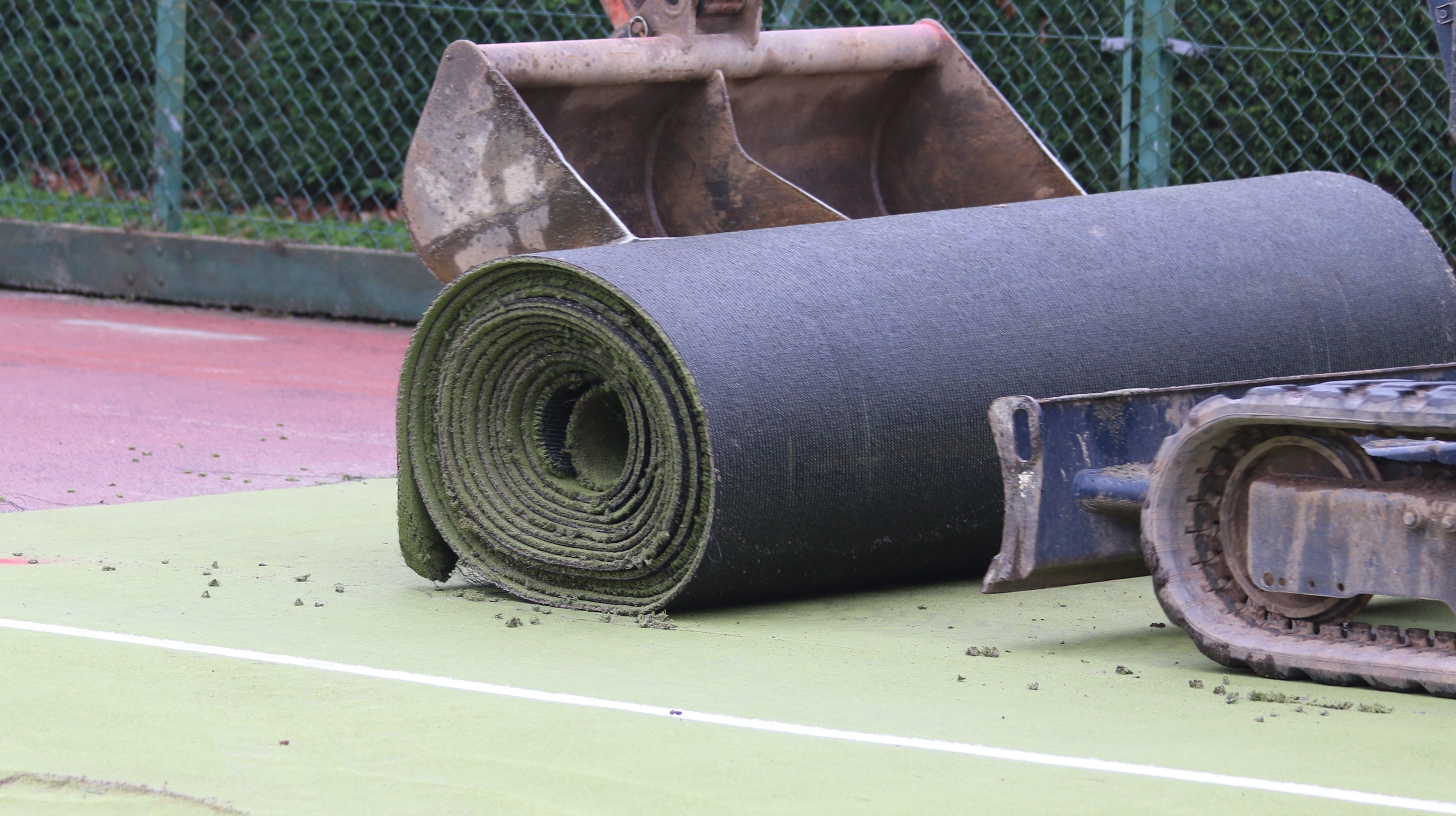 The previous surface is always disposed of safely
This then leaves a base suitable for a full resurface. Depending on the base works, it may need patching up. However, at STM we always aim to do this in the most cost-effective way to adhere to everyone's budget.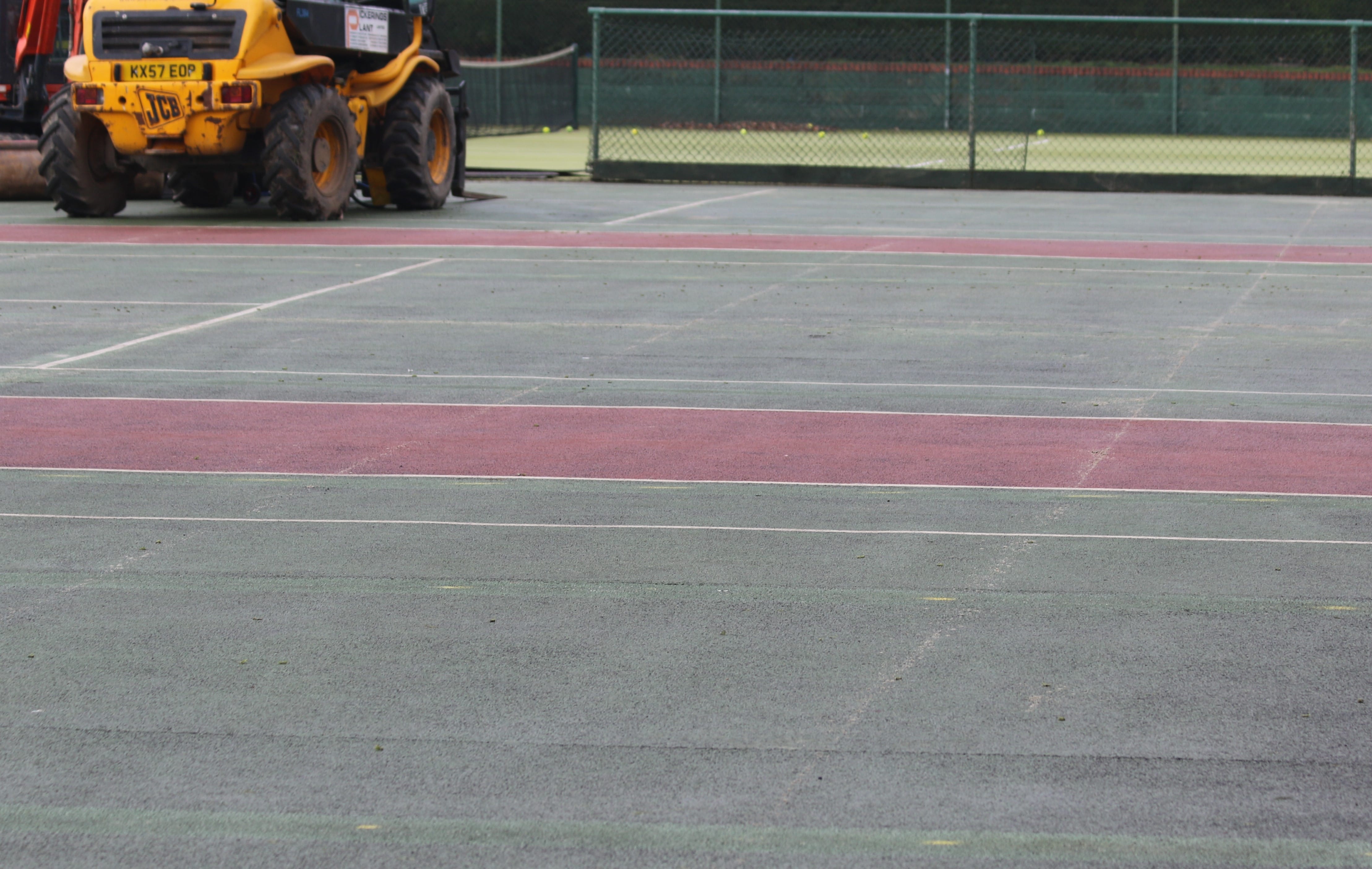 This resurface had painted tennis court markings on the actual base works.
Ask us about resurfacing by contacting us today:
01642 713 555