The team have been at Holy Family Primary School this week creating a bespoke solution for their outdoor needs .Artificial turf landscaping was introduced in the form of a lush green natural looking outdoor area, and it looks astonishing. Find out what 311m2 of green artificial turf landscaping can do.
Why Artificial Turf Landscaping?
There are so many reasons why schools are choosing to jump on board with the trend to go artificial. We understand that learning about the outdoors is a great part of a child's development which is why it is great to have certain parts of the outdoors to remain natural, nature gardens are great for this to encourage animals and insects. However, there are certain parts of the school day where there may be patches of natural grass left patchy, mossy, muddy and a potential hazard in some cases due to heavy footfall.
Our artificial turf landscaping installations ensure a smooth surface is created before installing our high-quality turf. This is an ideal solution, especially during winter months and wet weather creating a lot of mud and mess!
This leads us to our installation at Holy Family Primary School. We could go on and on about why artificial turf landscaping looks so good, but we also think that a picture is worth a thousand words so take a look at how landscaping can truly transform any area.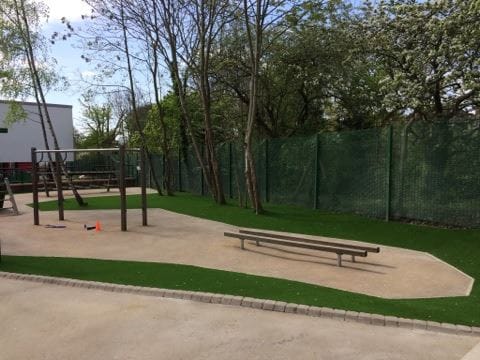 Landscaping for schools doesn't need to be messy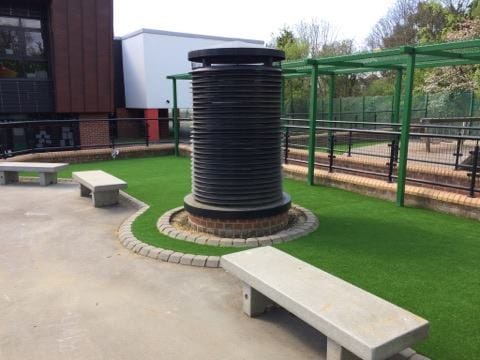 Artificial turf can look natural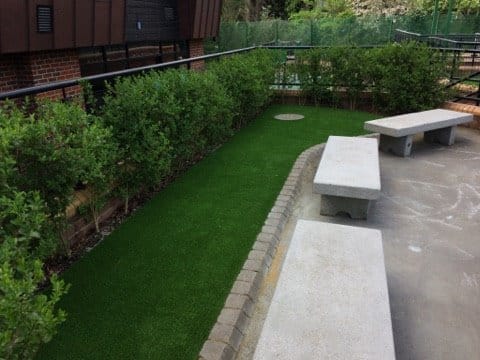 We always encourage schools to keep trees and plants for nature purposes, artificial turf can be installed around foliage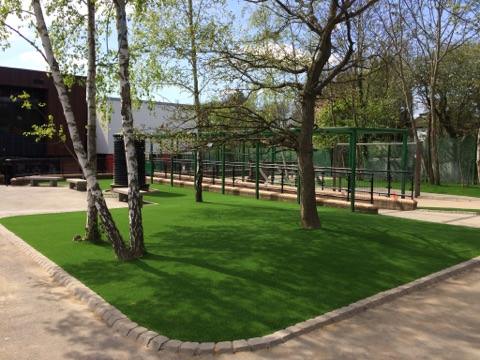 A picturesque area for everyone to enjoy!
Keeping a colourful outdoor space whilst eliminating mud, mess and it is so low maintenance too (we know the caretakers and facilities managers will be happy about that one!)
So, to benefit from a free on site no obligation quote and a discussion at how we can transform your school grounds get in touch today!