At Synthetic Turf Management we have used artificial turf in the sports sector for years installing, football, rugby and hockey pitches, Multi Use Games Areas, touchline's for football league clubs and tennis courts at Wimbledon; but recently we have been using our high performance turf in a different sport setting, gyms and in particular sled tracks!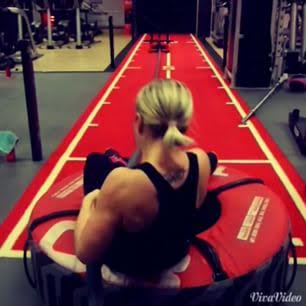 Artificial Turf Sled Tracks look and preform great.
As athlete's performance improves so does their training requirements and new ways to exercise and perform begin to surface. Gym sled's are one of those options and they have become a common site in gyms over recent times; but they have come with a few obstacles, mainly where to use them.
Pushing and pulling gym sled's can have an adverse effect on a traditional gym floor as the friction of pulling or pushing a heavy sled will cause scratches and a weakening of traditional types of floors. This is where STM come in with our specially designed custom artificial turf Gym Sled Tracks.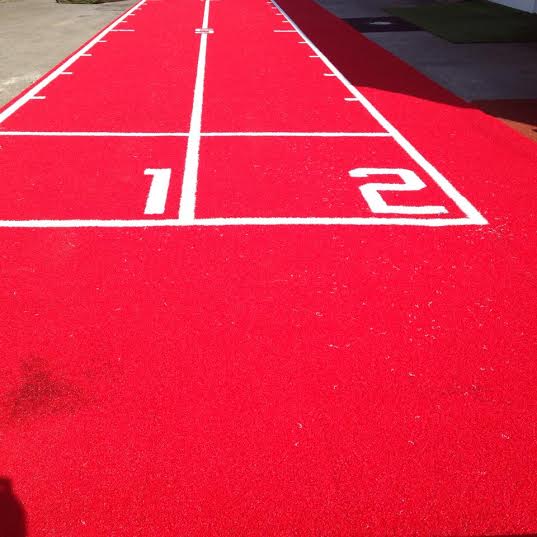 One of our gym sled tracks being constructed out of our high quality artificial turf.
Our artificial turf is perfect for gym sled tracks as it gives the athlete grip while exercising but the turf reduces friction on the sled making it smoother to pull or push across the surface. Our dense turf is perfect as its very hard wearing and it can be used without fear of damage to the flooring, and with our colour range and design team we can design a custom mat that looks great in your gym.
We have produces stunning sled tracks for a number of the UK's top gyms including UP in Mayfair, Total Fitness and all the UK Kiss gyms. We can design a track to that's custom to your gym in length, width, markings, colours and logos so feel free to enquire today about STM Gym Sled Tracks.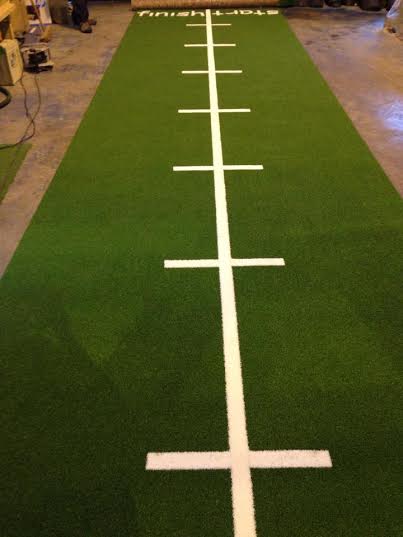 A STM gym sled track bring constructed for Kiss gym.
To enquire you can contact us on-line, email info@stmworld.co.uk or call our head offices on 01642 713 555.