If you know us at STM, you will see that we pride ourselves on our bespoke designs that we can tailor to individual needs; but often customers need a little help in deciding exactly what they want. And that is why we come up with brand new, creative and practical designs for our artificial turf prowler mats to guide customers and help them visualise what artificial turf can look like if it is adapted, designed and cut to shape to create something truly fantastic. That is why in today's blog, we have news from our production department of a new design now available.
Maybe this might help you decide…
Prowler Mat Design: March 2018
Our new design for one of our gym clients consists of a green background with a red track embedded in. This is then coupled with a 'START' line along with numbers from 1 to 5.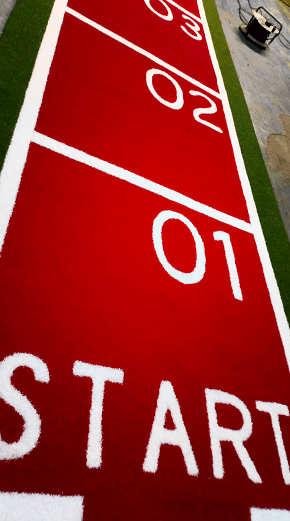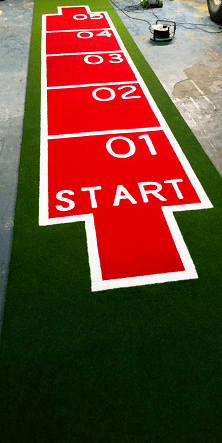 Gyms particularly find these types of tracks useful for repetitive routines including prowler training, sleds and CrossFit.
We always make sure our designs are proofed from the client and the production team so that you can always be assured that the result will look incredible and be beneficial for all gym members.
For more on bespoke prowler mats, call us today for a free quote on 01642 713 555.