Our artificial grass performance tracks are something of a must-have for gyms all over the UK. What makes STM tracks stand out, is that they are of much higher quality than alternative products on the market. Our latest creation is this green track sent to London this week.
STM Performance Tracks
Artificial grass shouldn't be too thin, this is because the amount of wear a gym mat would have means the turf needs to be durable enough to withstand this, without the risk of it going flat. Our texturised artificial grass is British manufactured and built with the best quality yarn around, the grass stands at around 14mm texturised: Built for an artificial grass performance track, that indeed does have the performance.
Typically, our gym mats are used for pushing and pulling sleds with weights. Indicating that a good quality surfaces is an absolute necessity. Other activities such as flipping tyres and CrossFit are other popular exercises that the gym mat is known to endure.
London Performance Track: The Specification
Product: Green Evo Pro
Dimensions: 1.5m x 14m
Destination: Tooting, London
Additional Requirements: 5mm Rubber Backing so cushion the surface underfoot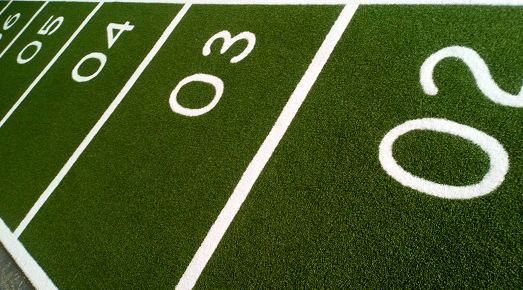 The white line markings are bespoke; therefore distances can be marked at every metre (or whatever our client asks for). This helps with activities such as to time for beep tests.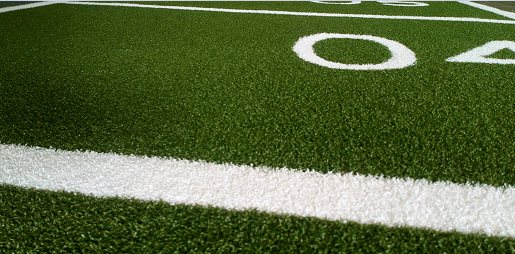 Artificial grass holds properties meaning it is a very practical product for gym mats. Not only are the designs individual to each gym, but artificial grass is durable, versatile and provides a smart and tidy finish.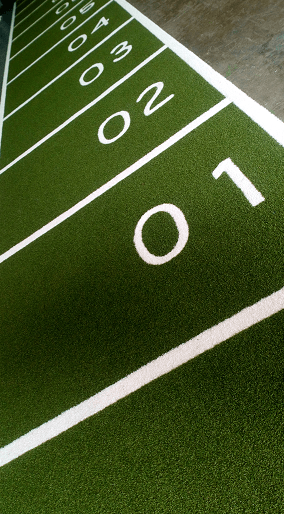 STM recommend the artificial grass to be bonded to the surface and for all edges to be secured down to avoid trips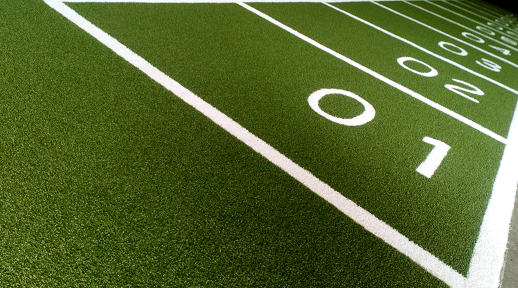 Information Pack
For a free gym mat information pack, please email info@stmworld.co.uk or call us on 01642 713 555