Is there a suitable surface for play equipment? What can be easily installed under existing play equipment to create a surface which meets the critical fall height (CFH) and provides a soft cushioning underfoot to absorb impact? If this sounds like what you're looking for, then you are in the right place!
Dots and Spots
At the beginning of July, we have been at Dots and Spots nursery to do just that! Dots and Spots is a day nursery and out of school club that provides childcare to children in the surrounding areas, based in Saltburn-by-the-Sea in North Yorkshire. They are passionate about their facilities in assisting the development of young children. The charity describes their outdoor facilities as excellent, and wanted to contribute to this further. So, they called for Synthetic Turf Management to the scene.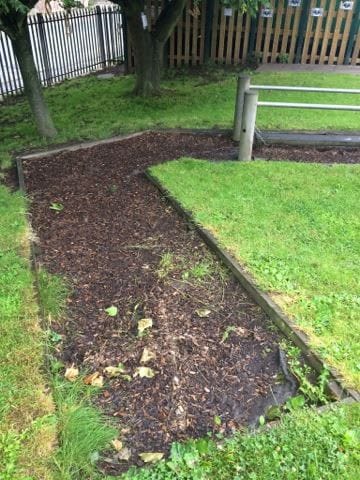 This walkway needed a suitable solution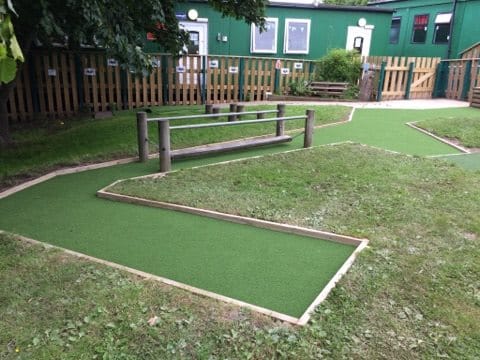 A synthetic turf surface for play equipment can be installed on almost any type of surface including in replacement of natural grass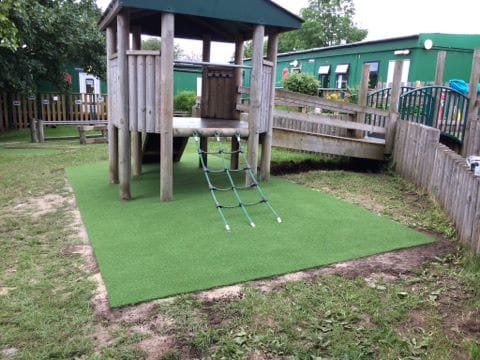 It is often crucial to have an appropriate surface underneath play equipment to meet certain health and safety standards.
What Else?
Not only does this surface for play equipment meet certain standards, there are additional properties that the synthetic turf holds which makes it suitable for younger children:
Less abrasive as opposed to other surfaces
Trip-free edging
Colourful designs can also be added which help to encourage educational and sensory learning
What is Next?
Every surface for play equipment is different, we love to create bespoke options for any size or shape. And even better, the team are more than happy to come out to measure the area and propose designs to suit you. All you have to do is get in touch with us today and book in your free measure.
01642 713 555