Community is a big thing here at STM, we know first-hand that working together as a community and developing additional facilities for the locals to enjoy has benefits for all. That is why we were thrilled when West Moor Community Centre in Newcastle contacted us to install their new 3G pitch.
West Moor Community Centre operate as a charity and work towards offering a variety of sports with their two MUGAs, children's play area and two football pitches, one of which we have recently transformed with British manufactured Atomic Pro. On top of this, there is a range of indoor facilities including a games room, a meeting room and a mothers and toddlers room. Catering to all ages and interests.
New 3G Pitch at West Moor
But it is the football pitch we are talking about today…Last week we started installing the new 3g turf.
One of the first parts in any synthetic surface install is examining the existing base. It needs to be smooth but there needs to be a drainage system in place, all which we can complete at STM.
The artificial turf 3g carpet is installed with careful precision. As artificial grass carpet generally comes on 4m width (industry wide) there are joins needed. These should be done using a very high-quality specialist adhesive.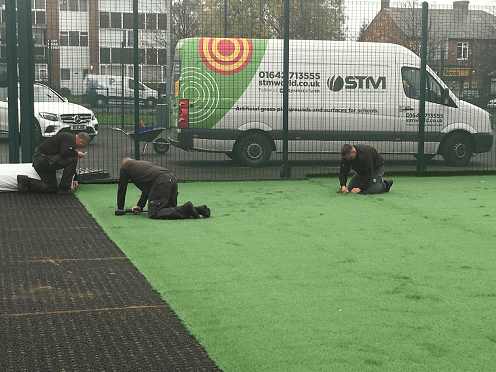 Halfway through the install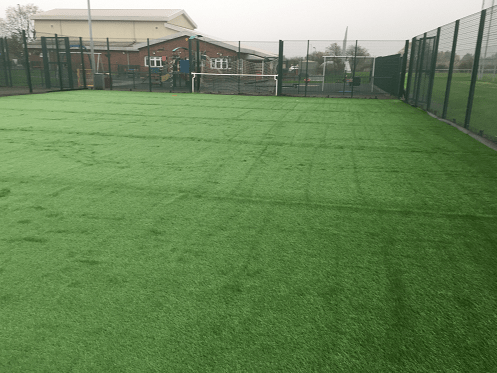 The 700 square metre football pitch just before the infill goes in
There is a set of rules to install a 3g football pitch to ensure that it performs well, and is long-lasting too. For tips and help to achieve the perfect surface, don't hesitate to get in touch with us.