Ever just wanted a hop, skip and jump on the garden in a summer temperature, well now you can and right now! Just put the heating on at work and install indoor grass from STM!
Here at STM we love artificial indoor grass; whenever a new sample comes in we all want to have a look, touch (and sometimes smell)! This is because every day we see the benefits that it has to all of our customers and the happiness it brings to schools, sports centres and businesses all over the UK.
So when people tell you that grass is only for gardens; point them in our direction.
At our offices here in Stokesley, North Yorkshire, artificial turf is used as our flooring, we have samples on our desks and even on our front door to remind us of the possibilities artificial turf has, the colours really brighten the atmosphere every day!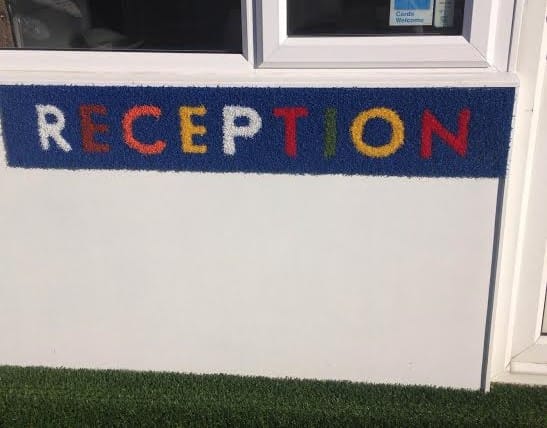 Our reception sign is clearly visible and the colours help to attract our customers through the door
We want to make your business stand out, and what better way than indoor grass!
All of our artificial turf is manufactured here in the UK in a variety of textures, colours, lengths and price range. So whatever your personality we have the turf for you.
Why switch to indoor turf?
Ever looked at the Google headquarters and thought 'I would love to work there', the sleeping pods, the slide, the interior pool… and the artificial turf!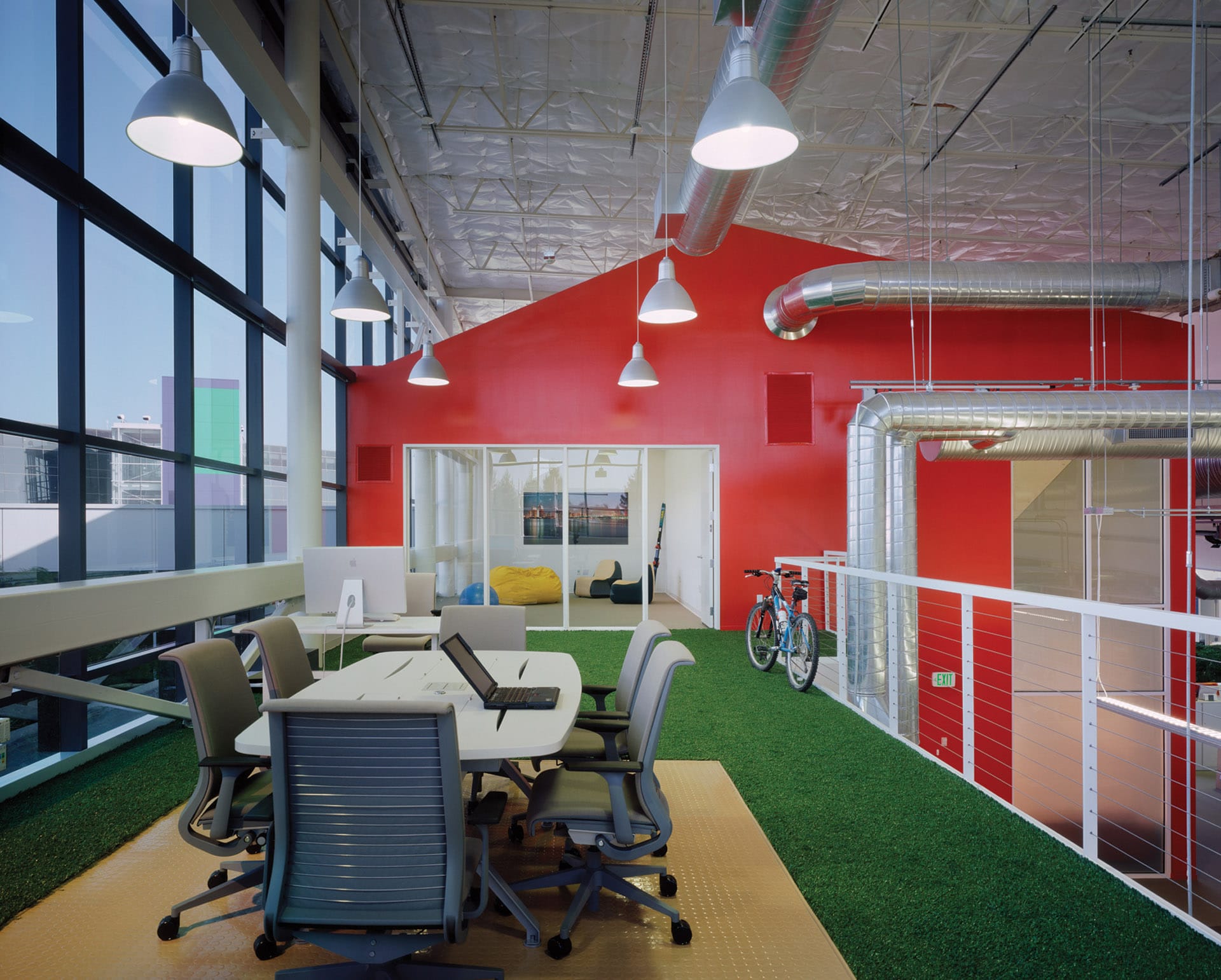 The Google headquarters in Silicon Valley, California.
Every business in the world knows how huge Google is and how employee satisfaction is high up the scale which, in turn, results in an incredible work ethic and production level. We want to support all businesses here in the UK and believe that this could be the key to your success.
We even offer a range of logo mats, and we have worked with a number of large companies who have opted for a logo using indoor grass.

Coast and Country logo mat indoor grass… An excellent marketing choice from the company.
Bring the outdoors inside, inspire your employees, create a fun yet motivational atmosphere, choose pink indoor grass if you wish! Times are changing, invest in a grass landscape for your company, here at STM we can tell you that the benefits are endless and you won't need to get the watering can out before you lock up every evening!
Of course it's about your customers as well, think of their impressions when they walk through your doors on that green grass, it's a talking point and an innovative idea.
We will supply and install the artificial grass to your liking. If you want to know anything about our artificial turf and the idea of indoor grass, even a friendly chat about the possibilities and what we can do for you then please don't hesitate to contact us.