With Wimbledon starting this week, it is all about the artificial grass tennis court here at Synthetic Turf Management. So today we are talking synthetic/artificial grass, tennis, Wimbledon and court construction.
Let's Talk Wimbledon
Did you know that Wimbledon is the only major tournament to have had the same type of surface since it began all the way back in 1877?
Natural grass is a great tennis court surface (as proven by the sheer length of time Wimbledon has been going on for). However, if you don't have thousands to spend on maintaining your grass to a good standard, what is your next best option?
The artificial grass tennis court of course!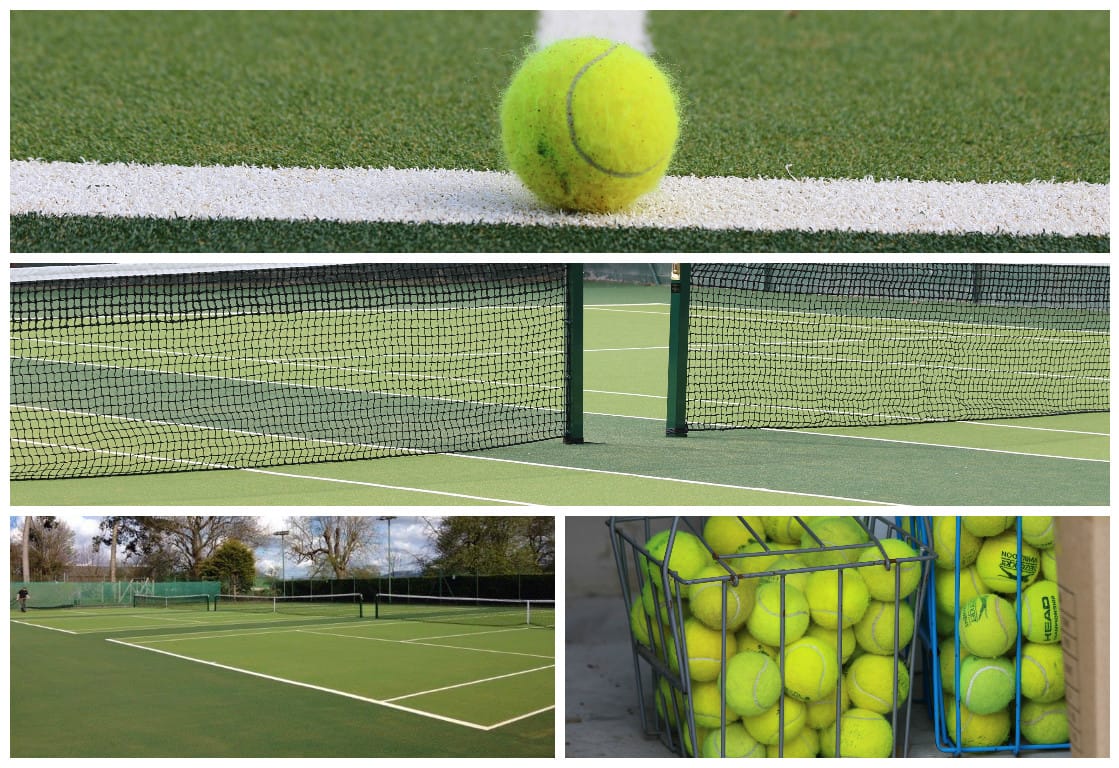 An artificial grass tennis court performs very similar to natural grass
Why Artificial Grass?
Did you know that there are many specific types of artificial grass that make it suitable for tennis?
Artificial grass is now manufactured to look and feel like natural grass. The turf that we use is manufactured in Britain and tested under specific ITF standards which it meets. Synthetic is much easier to maintain than natural grass but it performs very similarly; suitable for both professionals and amateurs. Which means that you can feel like you are on the centre court at Wimbledon!
Artificial Grass Tennis Court Construction
There are a few ways in which we construct our artificial grass tennis courts. Our full on-site consultations can help you decide which install you would need:
Resurfacing- Some synthetic tennis courts may have reached 15-20 years therefore coming to the end of their lifespan. Resurfacing can be a straightforward project. If you are unsure about whether you need a resurface, we can recommend this (you might only need a good maintenance!)
Full Build- This is where we completely construct a new tennis court including all of the base. This may also involve fencing and lighting.
Overlay- An overlay works in a very cost-effective way. If you have a tarmac/hardcore/rubber surface (providing it is porous) we can self-level it and install synthetic turf over the top.
What Do I Need?
Our expert tennis court advisers can give you lots of advice. If you would like a free information pack, please email info@stmworld.co.uk .