Our partner division Synthetic Turf Maintenance have a website full of interesting knowledge and maintenance package options.

Synthetic Turf Maintenance
At STM we work with our dedicated and experienced maintenance division to make sure every one of our customers gets the most out of their synthetic turf surface. It's important to ensure that ongoing maintenance for synthetic turf takes place, so that factors such as the usability, drainage and aesthetics of the turf don't decline. Although a lack of maintenance of an artificial grass surface may take some time to have a negative effect, the remedial works required to recover a badly maintained surface are expensive.
Whilst some companies offer "band aid" solutions, STM prefers to offer a proactive, preventative management and maintenance service for artificial turf. We believe in the prevention of problems, not the patching up of them when it's simply too late. Of course, some wear and tear in unavoidable; we can fix that too.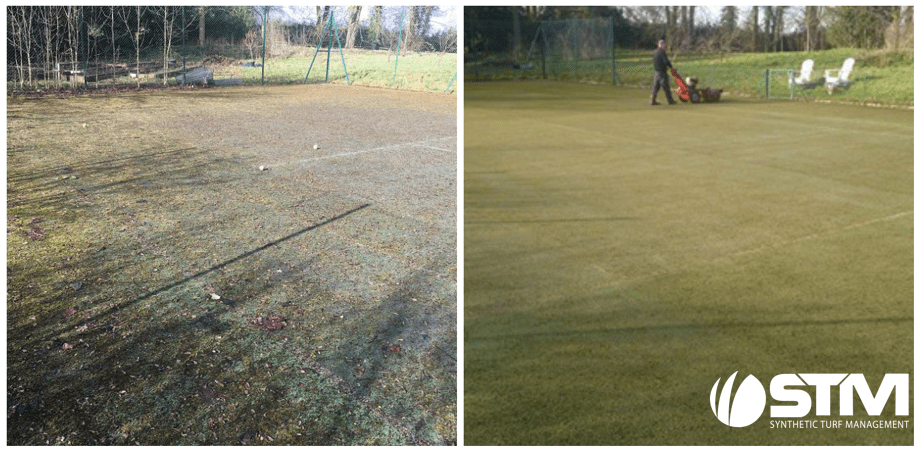 Regular scheduled maintenance can make a real difference to any surface